Fabric Name:
Color:
Type:
COO:
Animal Decal Wall Decor
Shop Wall Decor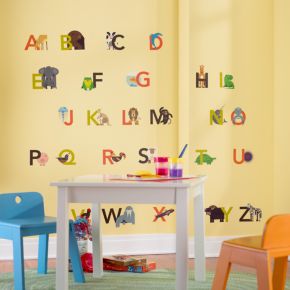 Our animal-inspired wall alphabet gives kids the rare chance to view these majestic letters in their natural habitat. Just remember, please do not feed the Bs.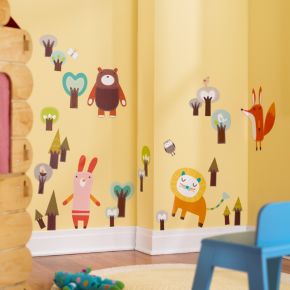 Let your kids sleep in wall-to-wall wilderness with these stick-on trees and forest animals. Each set includes 21 decals that range from small 0.75" x .5"h to large 7" x 3.75"h. Details, details - Set includes 25 animal and tree decals - Just peel and stick on any smooth, non-textured surface - Decals are permanent, but removable some paint may ...