Colorful Cotton Rug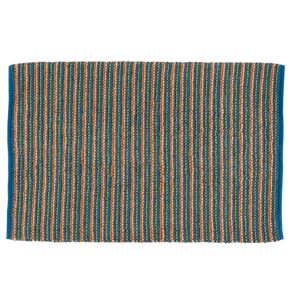 Walking on our handwoven Loop the Loops Rug isn't quite like riding a rollercoaster. But its 100% cotton construction and colorful striped pattern are a lot easier on your feet. Plus, you won't get motion sickness.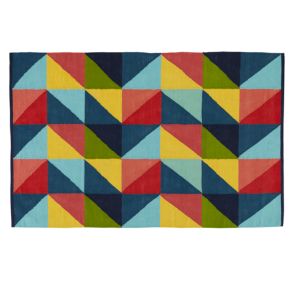 Every time we tried to count the shapes and patterns in our colorful Prism Rug, we came up with a different number. So we decided to just enjoy its lively design and soft, 100% cotton construction instead of doing math.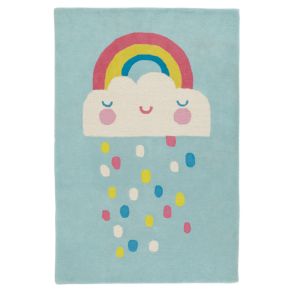 If only rainy days were like the ones on our Rain and Shine Rug, we'd have to cancel baseball games on account of a smiling raincloud with a rainbow showering down multicolored raindrops. That actually doesn't sound so bad. With a handcrafted construction, this colorful rug was designed for us by artist Colin Walsh. Details, details - A Colin Walsh ...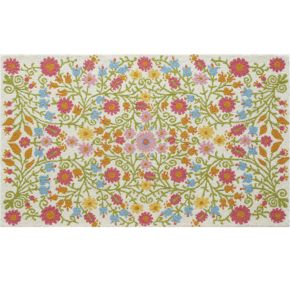 Boring floor? Not anymore. A bright, colorful garden in full bloom makes this rug an eye-catching addition to a bedroom or playroom.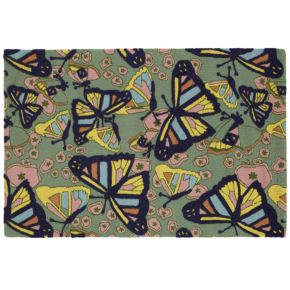 The raised construction of the colorful butterflies on this 100% wool rug will almost make it seem like they're fluttering around your home. Just a warning, in case any of your guests try to chase it around with a net.