Fabric Name:
Color:
Type:
COO:
Elegant Printed Bedding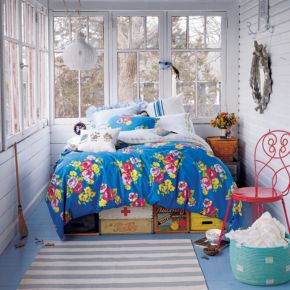 Bring a touch of French country style into your home with our Petit Château Bedding. Translated, it means "Little Castle," and we think the quaint yet elegant style is perfect for your little princess. The stone washed Duvet features a vibrantly printed floral pattern against a bold blue background, while the sheet set features embroidered flowers and crochet hem stitching. ...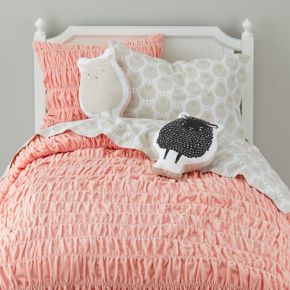 Sometimes a bed just wants to dress fancy. That's why we designed this duvet with a rouched, velvet construction that gives it an airy, elegant look. Details, details - Nod exclusive - A Gingiber design - White or Black Sheep design printed on cotton canvas - Filled Throw Pillow - ImportedShow 'em what you're made of - Shell: 100% cotton ...