Embroidered Crib Bedding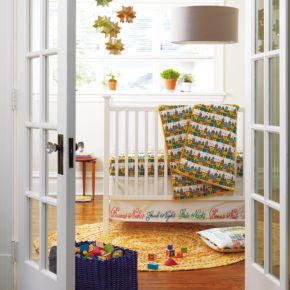 No matter how you say goodnight to your little ones, you'll definitely want to tuck them into this crib bedding set. Exclusively designed by Lisa Congdon, this 100% cotton bedding set features a comforter with colorfully printed architecture from around the world. And the Crib Skirt has the word "Goodnight" embroidered onto it in different languages. Consider it crib bedding ...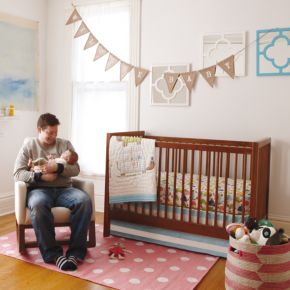 Ever see a turtle wearing a bowtie and glasses? In case you haven't, we adorned this bedding with a parade of quirky turtles printed, appliquéd and embroidered onto a neutral, white background. And, its striped white and light blue crib skirt perfectly matches the quilt. Add the coordinating changer pad cover to complete the look.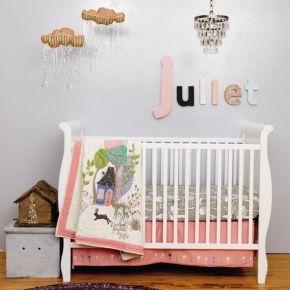 Once upon a time, there was a fairytale-themed crib bedding, which featured a colorful design with a castle, cottage and woodland creatures embroidered and appliquéd right onto the quilt. It was super soft, because it was made of 100% cotton, and it had a pink skirt with flowers embroidered onto it. Pick up a set, and sleep happily ever after. ...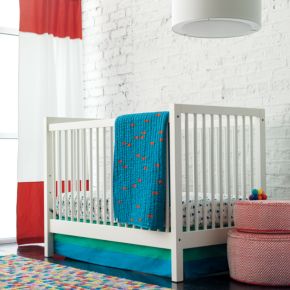 We don't want to fish for compliments, but our Open Water Bedding has some great looking pieces. The quilt has a school of embroidered goldfish on a bright blue background for a contrasting look. And the fitted sheet has a charming sailboat print that gives it tons of charm. Add the crib skirt and round out the whole look. Details, ...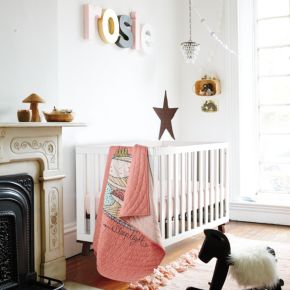 Our Sleep Tight Crib Bedding will make your little one sleep soundly through the night, just like the sleeping princess on this quilt. Actually, we can't make that guarantee at all. The quilt is appliqued, embroidered and printed. The fitted sheet is 100% cotton and features stars on a pink background or dots on an aqua background. Add the matching ...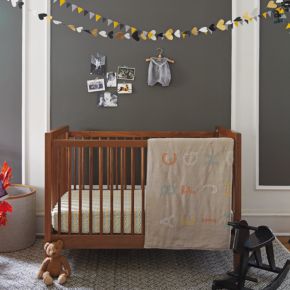 The extra Z's on our Elemenopee Bedding help babies fall asleep a full 6.3 seconds faster than other alphabet themed bedding sets. Although, we have no real research to back that up. Made from a super comfy cotton and linen blend, the quilt features beautifully embroidered letters on a neutral background, while the coordinating, 100% cotton fitted sheets feature a ...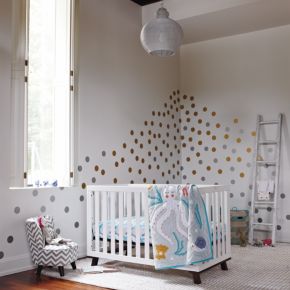 This 100% cotton crib bedding is fit for royalty of all sizes and species. The gold lurex thread embroidered throughout the Quilt and Crib Skirt gives it a slight shimmer. And the coordinating Crib Sheet and Changer Cover are available in printed Blue Waves or Gold Dot pattern. Designed by Danielle Kroll.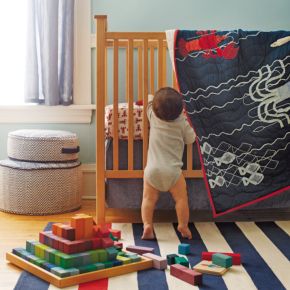 Fresh from the North Atlantic, our Catch of the Day Crib Bedding features a sampling of finely detailed sea creatures. The navy quilt is appliquéd and embroidered and the coordinating fitted sheet has little lobsters printed throughout. Plus, it's made from 100% cotton, making it extra comfy. Add the matching Whale Throw Pillow for a reel good look.