Forest Wall Decor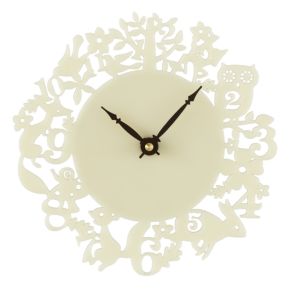 Familiar woodland creatures frolic around this snowy white clock. From a distance, the clock appears to have a delicate frame of lace.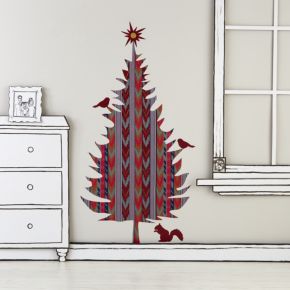 Zebras get stripes. Leopards get spots. So why shouldn't the rest of the forest get unique designs? Colorfully decorated wall decals features bright and bold patterns. Details, details - Nod exclusive - Made by BLIKr Surface Graphics - A Wolfum design - Customize your tree with the corresponding birds and squirrel decals - Just peel and stick on any smooth, ...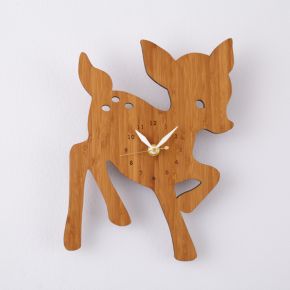 Charming bamboo animal clocks make the perfect finishing touch for any habitat. Eco-friendly with sweet, simple details. Details, details - White hour and minute hands with gold second hand - Hanger on back - Requires one AA battery not included - Silent clock motor means no ticking - Because of the nature of bamboo construction, grains and color of each ...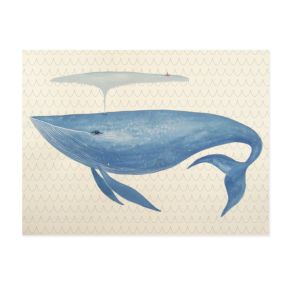 Details, details - Nod exclusive - A Sana Park design - Artwork is digitally printed for unmatched color and clarity that's true to the original art - Canvas wraps around the sides for a finished decorative edge - Sawtooth hanger attached for easy hanging -Hanging hardware not includedShow 'em what you're made of - Hand stretched cotton canvas over a ...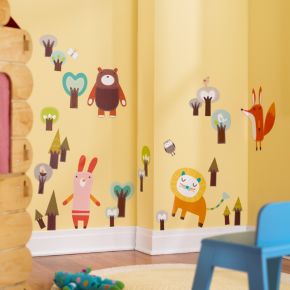 Let your kids sleep in wall-to-wall wilderness with these stick-on trees and forest animals. Each set includes 21 decals that range from small 0.75" x .5"h to large 7" x 3.75"h. Details, details - Set includes 25 animal and tree decals - Just peel and stick on any smooth, non-textured surface - Decals are permanent, but removable some paint may ...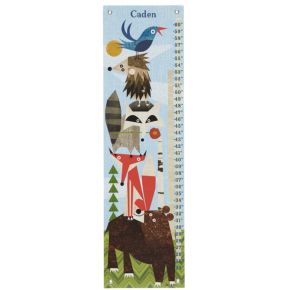 Your little ones are probably taller than a bluebird. But are they taller than a bluebird stacked on a hedgehog stacked on a raccoon stacked on a fox stacked on a bear? The only way to find out is with this animal growth chart illustrated exclusively for us by artist Brian Love. Personalize it with a name for a special ...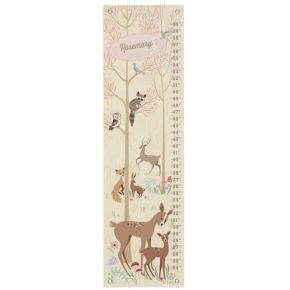 Soon, your little ones will get big enough to roam through forests, climb branches and fly above the treetops like the woodland animals on this playful growth chart illustrated by artist Pim Pimlada. Although, we're not too sure about the flying part.