Pink Duvet Covers Bedding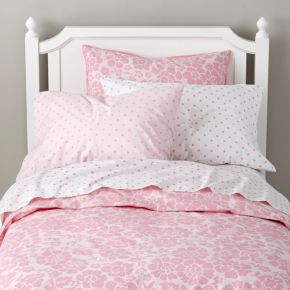 Available in Pink, Lavender, Grey or Aqua, our exclusive Dream Girl Bedding is like something out of a dream hence the name. The Duvet features a beautifully printed floral pattern, while the white Sheet Sets are adorned with a classic Polka Dot pattern. Throw in a contrasting pillow case for an extra touch of style. Crib Bedding, Toddler Sheets and ...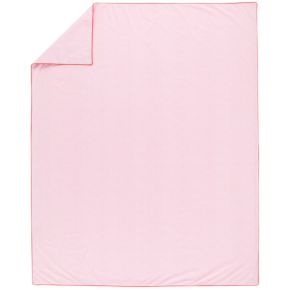 With hand appliqué and embroidered details and colorful flowers all in a row. Appliqué garden blooms on one side of the quilt, while printed pink diamonds cover the flip side.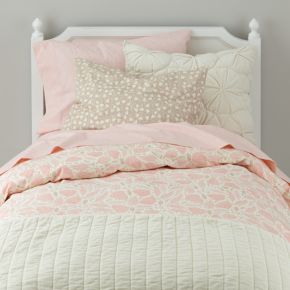 We know a well-rested kid means a happy grown up. That's why we made this duvet cover from super comfy 100% cotton percale. It has a playful feather design illustrated exclusively for us by artist Elizabeth Olwen.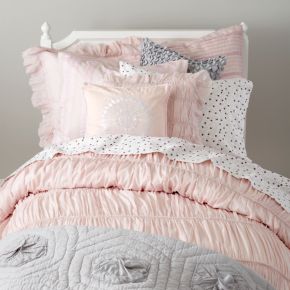 Inspired by our love of vintage, this bedding set combines classic and modern design elements for a retro-inspired look. The Duvet and Quilt feature stitched and appliqued pieces to create a rouched effect. The corresponding Sheet Sets are 100% cotton percale, and they feature a printed floral design. Pair it with any of our Antique Chic Throw Pillows. Details, details ...