Pink Table Lighting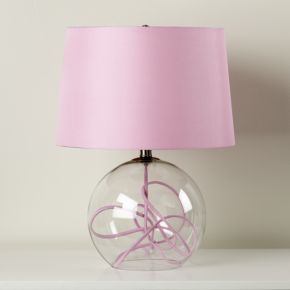 Your future holds a nice splash of color and a simple, clear accent, thanks to the charming design of our Crystal Ball Table Lamp.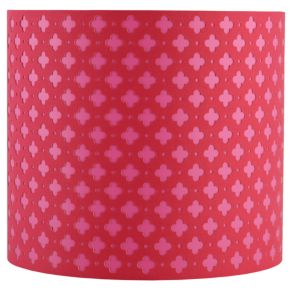 Need a little light? You're in luck. The double lined construction of our Glow Lightly Table Shade lets the clover design shine through for a soft, elegant glow.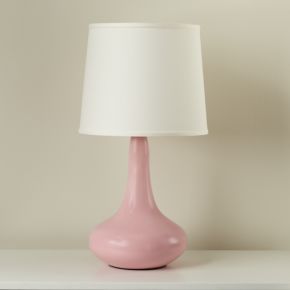 We just want to get this out there right off the bat. Despite how it looks, there is no genie inside this lamp and purchasing it does not mean you will be granted three wishes. Unless, of course, your wishes were for a lamp that's hand-finished, comes in an array of charming colors and is described in a labored copy ...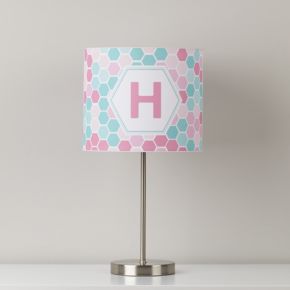 These colorful table lamp shades are not official unless they're personalized with a kid's initial. Choose from an arrow, honeycomb or map print.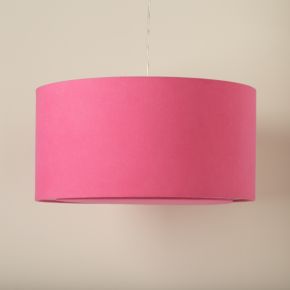 Don't mind us. We're just hangin' around with our pendant lamp.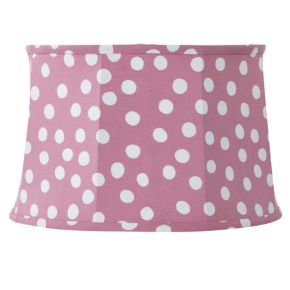 After debating whether to use spots or dots for this lamp shade, we decided to use both. Now we can't even tell them apart. Cotton table shade is available in two color schemes and is compatible with all our table bases. Details, details - Nod exclusive - Printed table shade - Choose from two color schemes: Pink and White or ...