Rattles Toy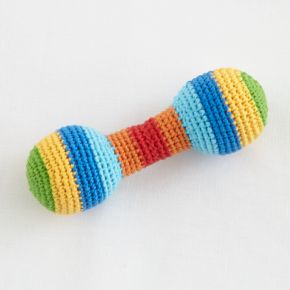 Shaking these barbell rattles might not help babies get any bigger, but they will definitely keep them entertained and give them something to teeth on.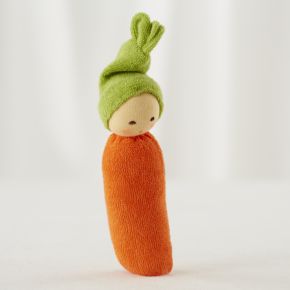 Give your little ones some practice before they start munching on solid foods. Shaped like fruits and veggies, these terrycloth rattles are perfect for teething babies and are super soft to the touch. Details, details - Rattles make a quiet, soothing rattle sound that won't startle your little one - Soft, organic terrycloth bodies - Just the right size for ...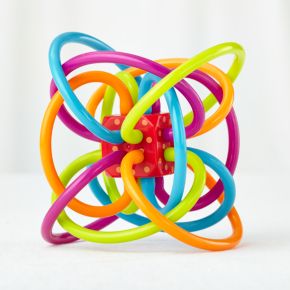 Bright, bendable plastic tubes create a riot of color, form and sound it rattles. Pop our Winkel toy in the refrigerator and it'll provide soothing relief for teething babies. Safety first - Phthalate freeAge range - 0-12 mos.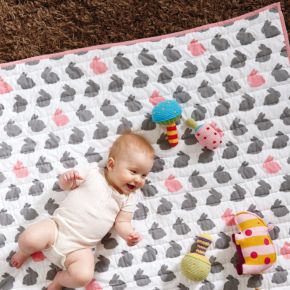 Our hand-crocheted Mushroom Rattles are made with 100% cotton yarn. They're great for teething and helping with your little one's motor skills. Details, details - Nod exclusive - Sold individually or as a set of 3 a savings of $9.85 - Hand-crocheted so sizes may vary slightly - Soft Knit rattles are wonderful for teething - Rattles inside and bright ...