How to Choose Baby Bedding & Kids Bedding
Whether it's a crib, toddler bed, or their first big kid bed, your child's bed is a place where (one hopes) they will spend a lot of time sleeping soundly every night. Here's how to choose bedding to make sure you've supplied the necessary items for your little one's to maximize their chances of sweet dreams.
Choose lighter fabric for baby's bedding.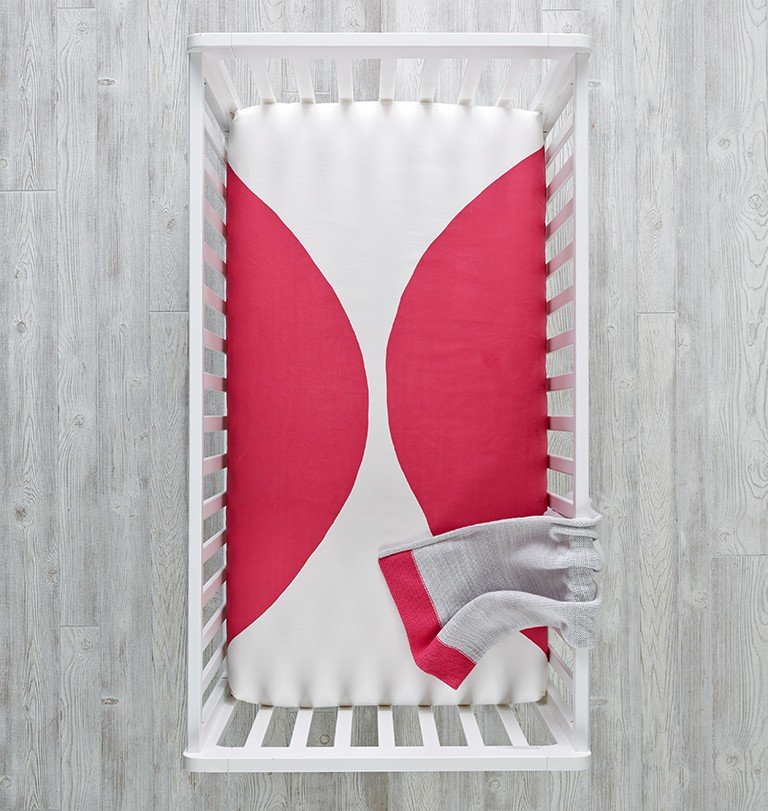 Baby's have a harder time regulating their temperature at night, so it's important to ask yourself, "What baby bedding do I need?" The answer is that in the crib, there should be nothing other than a fitted sheet over the crib mattress for safety reasons.
Make sure the bedding is comfortable!
A child's skin is especially sensitive, so think about the fabric. Breathable cotton is a great go-to. Also, check the fiber content of any baby bedding to make sure there's nothing your little one is allergic to, like wool or synthetic fibers.
Choose the right size sheets and make sure they fit the bed nicely.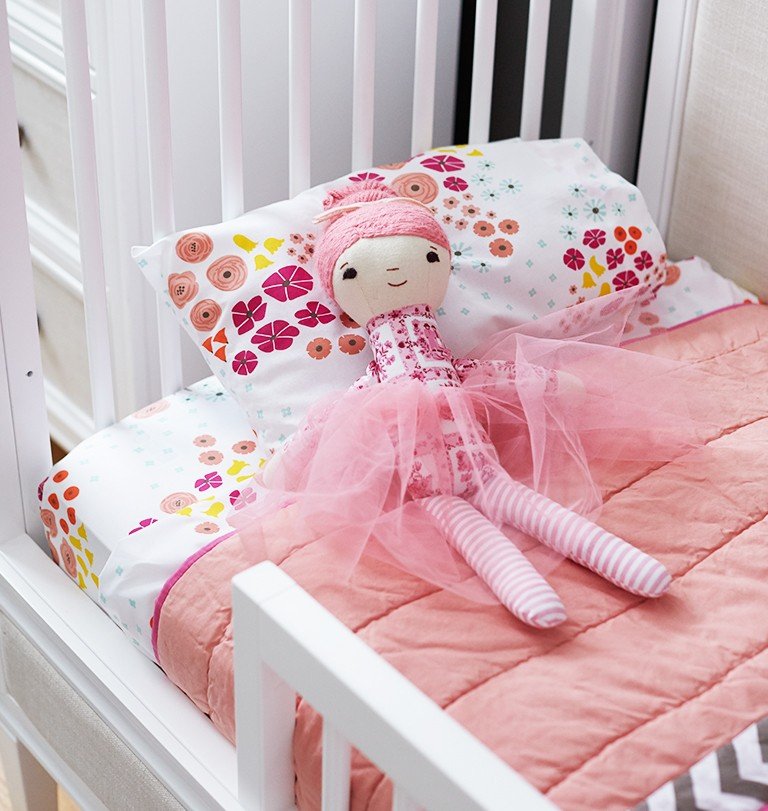 If the sheets are too small they'll slip off corners and if they're too large they bunch. Save yourself the headache of having to keep fixing the sheets and get a set that fits properly. Plus, this will make it easier for the kids when the time comes for them to make their own beds.
Think about how easy or difficult it will be to clean.
Bedding can get dirty as quickly as you can say "Oops" (or some other four-letter word). Whether it's an accident from a baby or one of the kids has spilled something on his or her bed, easy-to-clean bedding will make everybody's life easier. And, unless you're looking to say goodbye to your own sanity, stay away from bedding that is dry-clean only.
Kids bedding is a place to take risks when it comes to color, pattern, etc...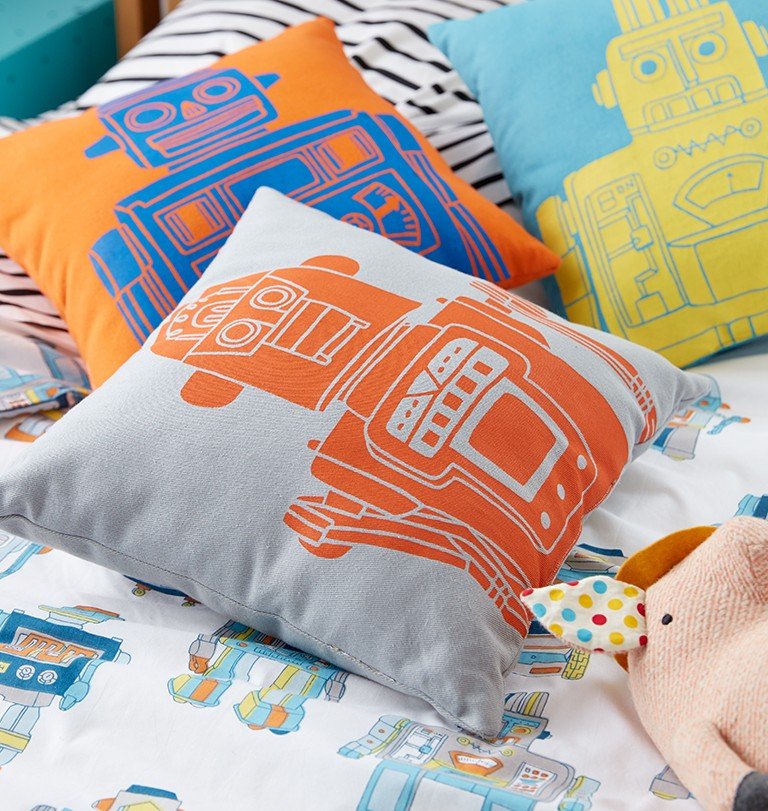 Go nuts. It's a lot easier and cheaper to replace bedding once your little one grows out of it as opposed to having to paint over some elaborate decorative mural on the wall. If your little one wants bedding with dinosaurs or robots all over it, go for it.
Let your little one have a say.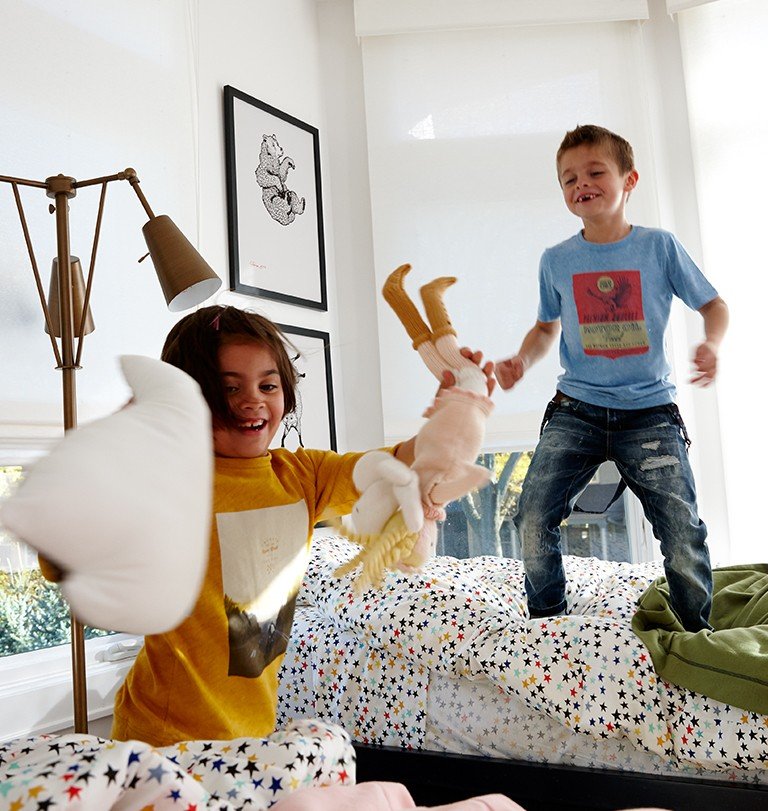 Narrow it down to a few options that you feel comfortable with (both in design and price) and then let them decide. It will help them feel more connected to their new bed. Nothing makes a kid feel more at home in a kid's room than having some creative input.
Keep these tips in mind to help you make the best choices when it comes to your kid's soft goods. Bedding is a great way to accessorize any nursery, boy's room or girl's room. And it's a much easier way to add personality to a bedroom than changing all the nursery furniture.