Christmas Decoration Ideas:
Easy Tips for Adding Holiday Decor to Your Home
Decorating your home for holidays doesn't have to be stressful. Don't get overwhelmed when you're first starting to build a collection of holiday decor. It's so easy to make things feel festive without costing you a small fortune. Just take into consideration a few simple Christmas decorating ideas about how to make the most of your holiday decorations.
Don't underestimate the power of wall art.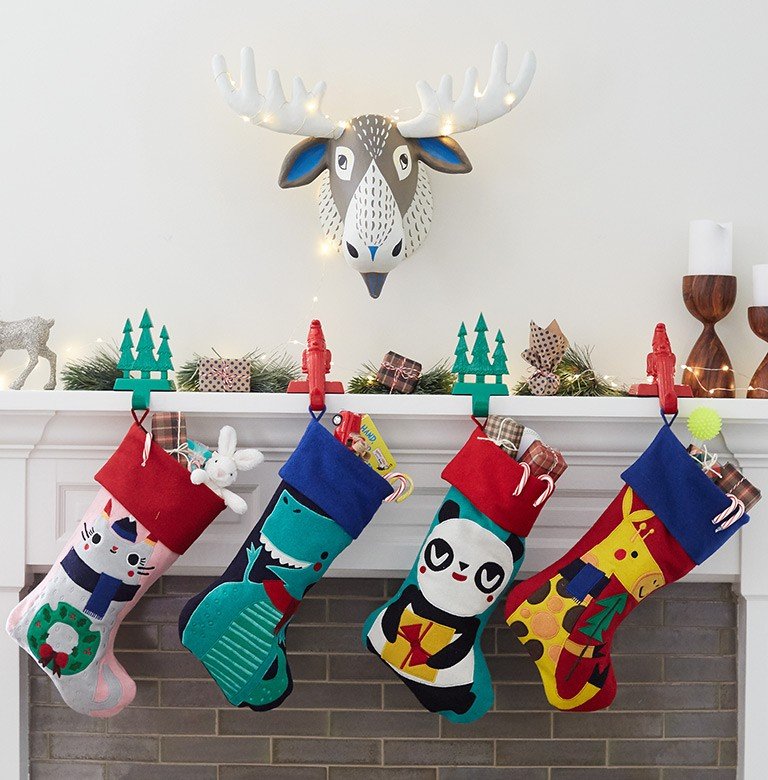 Nine times out of ten, walls are underutilized. And the great part about decorating the walls with holiday wall art is you won't clutter up your floors. That way there is plenty of space for day-to-day activities.
Hang holiday cards on the wall with pieces of decorative paper tape. It's so much nicer to get to see all of the messages from loved ones hung up instead of sitting in a stack on a desk.
Don't be afraid to bring wreaths indoors. Create a little drama by hanging a few different sizes on one wall. Embellish them however you want. You can even add holiday decorations or ribbons to personalize each one.
Add a little whimsy, and make your own signs pointing the way to places like Santa's workshop or the North Pole.
Hang some garland.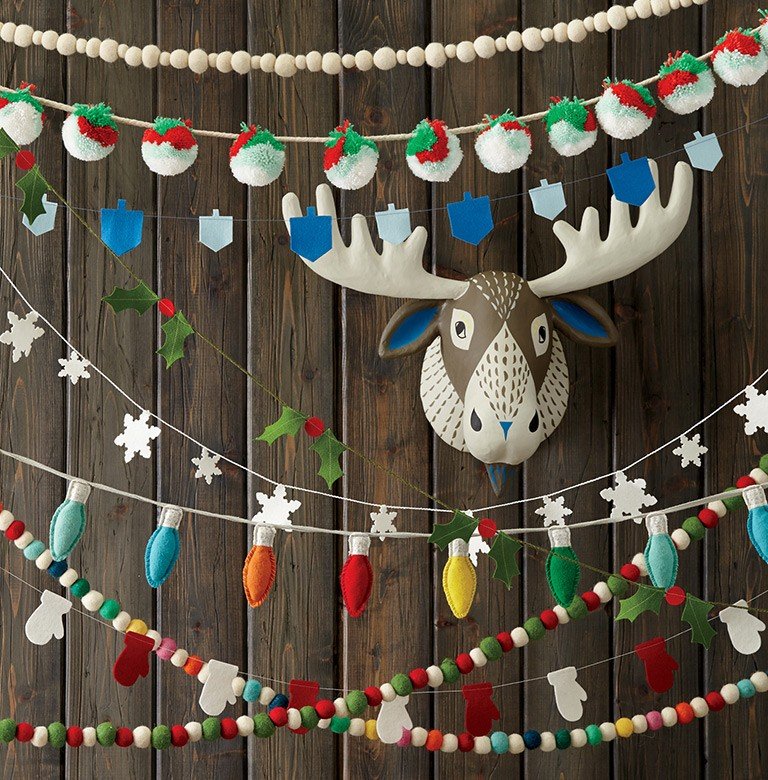 Seriously, is the rockstar of Christmas decorations right now. The sky is the limit when it comes to what you can make a garland out of. Here are some of our favorites:
String a ribbon through Christmas gingerbread cookies to make a sweet treat. Just be careful where you hang them in case you have pets (or sneaky kids).
Tie together shatterproof ornaments. You can keep it simple or add some dimension to the garland by adding on more ornaments to increase the width. This would look perfect adorning a mantel or draped over a railing.
Try using natural materials like pinecones, dried orange slices, or leaves and branches. If you can tuck a cinnamon stick in, it will make the house smell wonderful.
Decorating for Christmas wouldn't be complete without stockings!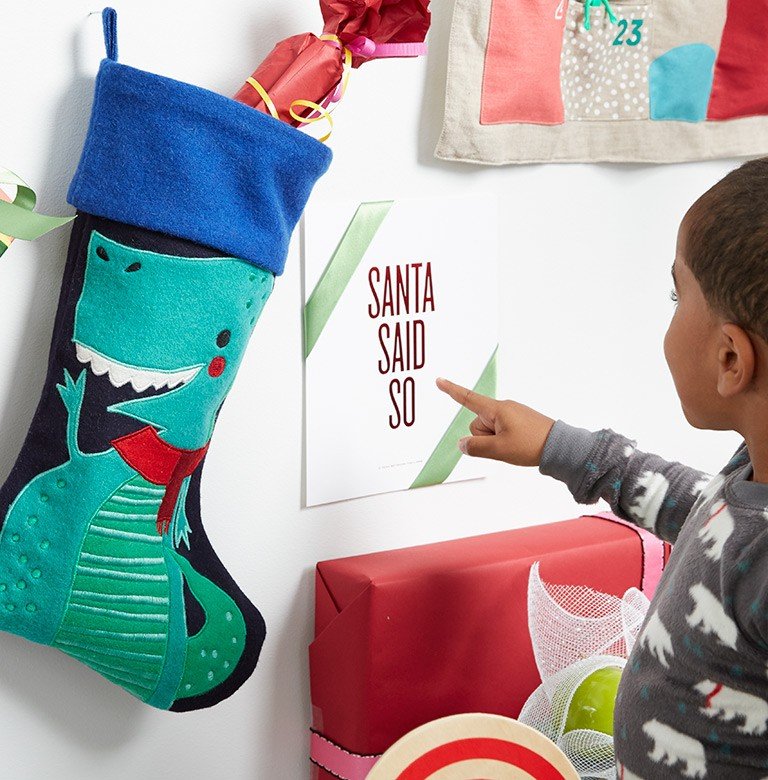 They come out year after year, so make your look special. And Santa's counting on them to be there.
Make your own! Sew together colorful felt, or even use a material that has sentimental value like an old t-shirt or blanket to create a one-of-a-kind stocking.
If you opt to buy matching stockings for your family, customize them with people's names or fun patches that represent each family member's personality.
Sure you can hang stockings by the mantel, but don't sweat it if you don't have one. Place them anywhere they can be a focal point. Or separate them and hang everyone's stocking in their bedroom. After all, stocking can work as holiday decor too.
Roll up your sleeves and DIY.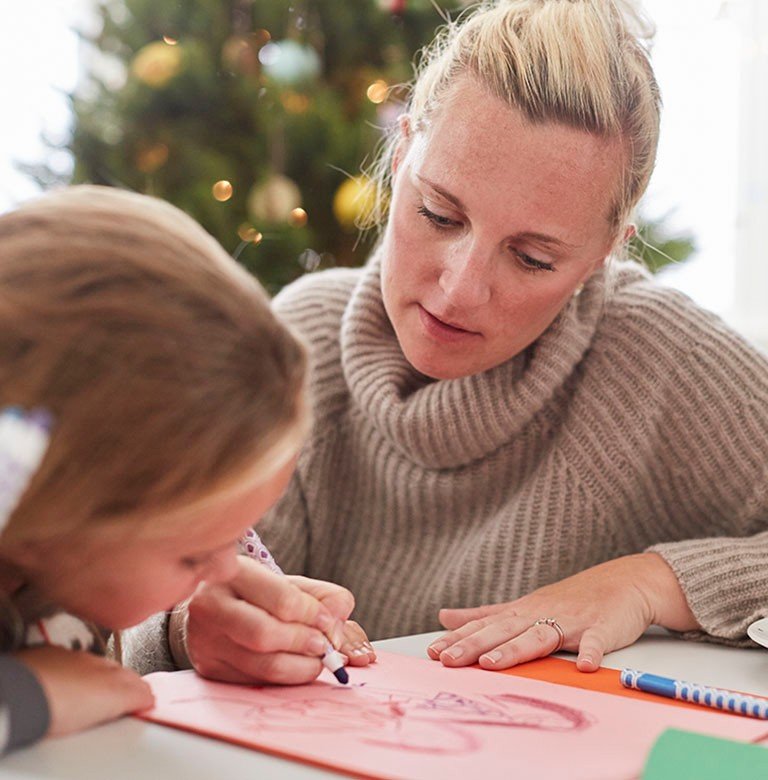 The kids will love to help create their own holiday decorations or Christmas tree decorations.
Create a homemade snow globe using a mason jar. You can glue fun accessories on the inside of the lid, add fake snow, and then fill with water. Screw the cap on tight!
Add lights, pom-poms, or glitter to bare branches. Place them in a glass vase for a beautiful centerpiece.
Make mini Christmas trees by decorating a foam cone. Cover them with a variety of materials like paper, feathers, beads, or small glass balls. They'll look great on a side table, especially if you do a few in varying sizes.
Enjoy the holiday season and get creative when it comes to creating your families' holiday decor. It's so much easier than you think and more gratifying to personalize your holiday decorations. Just check out our entire collection of holiday decorations and start decking your halls now.