Playroom Design Ideas
Whether you have an entire basement to dedicate to a playroom, or the corner of your family room, you may want to consider creating zones within the space to organize the design. Being thoughtful with the floor plan from the start will help with organization, and also allow for multiple kids to play in the space without battling for elbowroom. Here are a few playroom design ideas to help lay out your space.
The arts & crafts area.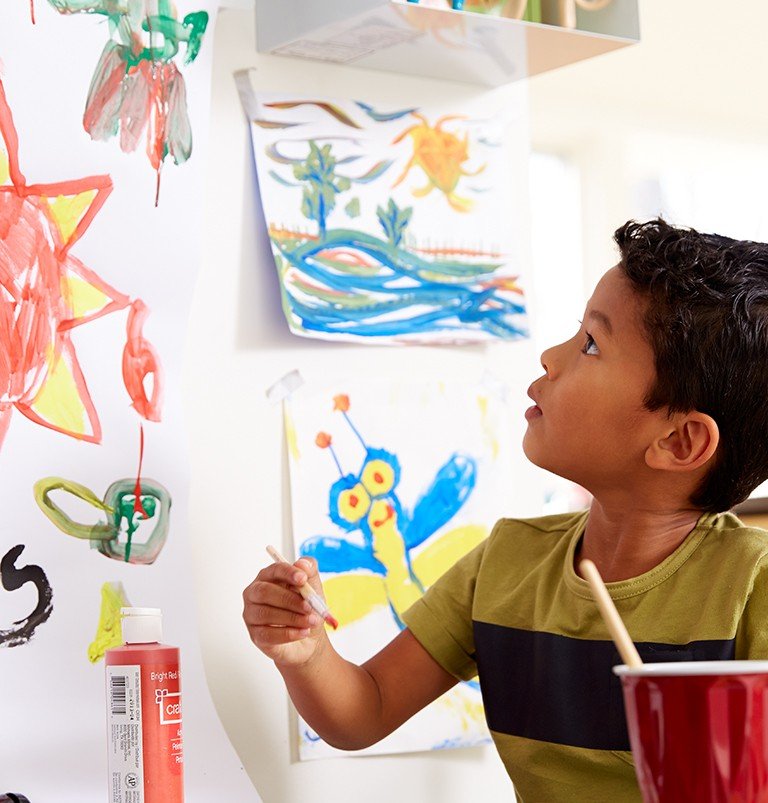 An art area in a playroom is best created against the wall, so you can use the vertical space for storage. Be sure to store the messier supplies on higher shelves, and the more harmless ones close at hand. It's nice to also have a wall for this area, so kids can display their projects.
Floor play.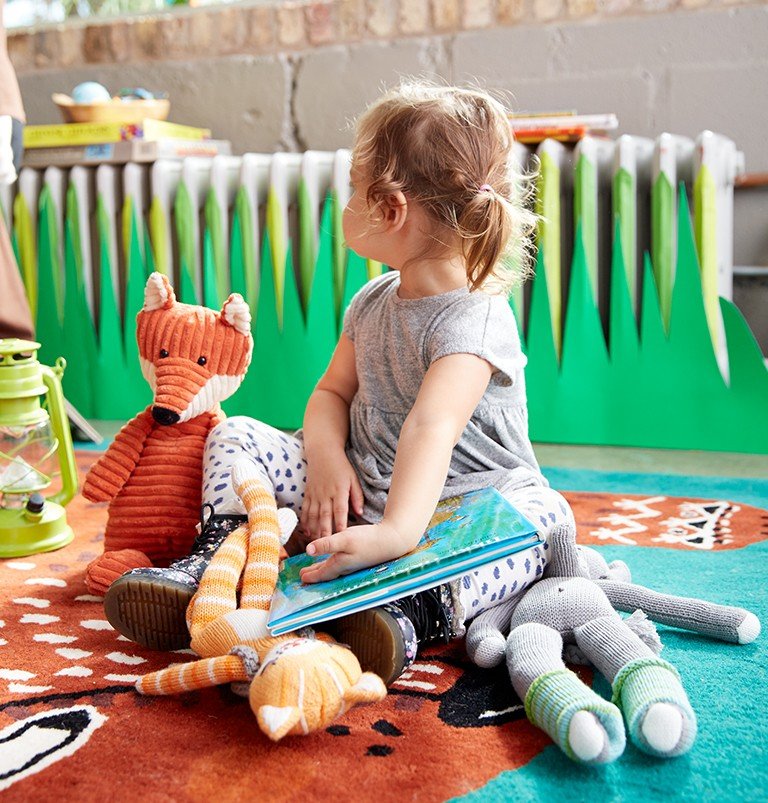 Keep a large area in the center of the playroom open for floor play. This can involve learning to crawl, stand and walk for the really little ones, and then the space can evolve into being used for puzzles, building and dancing as they grow. Leaving plenty of floor space is probably one of the most important, and most overlooked zones when creating a space for kids. They like room to move around, so don't fill every inch with toys and furniture.
The reading nook.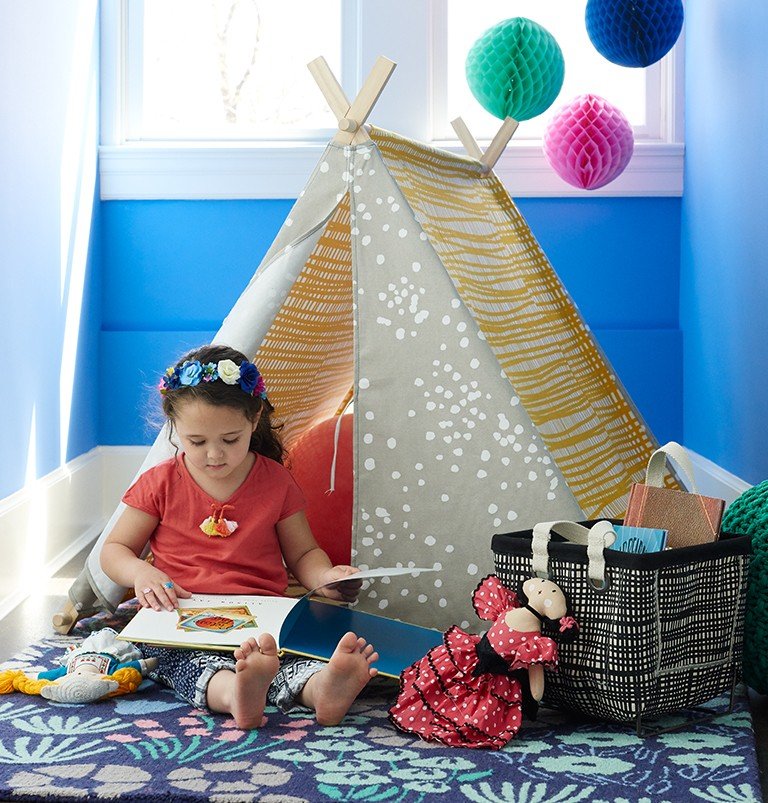 All that large motor play will likely wear them out, and sometimes they may just want a cozy spot to snuggle up with a soft blanket and a good book. A reading zone within the playroom is best placed in an out-of-the-way corner or nook. You can make great use of an under the stairs cutout, or dormered window by adding a book ledge, a cozy rug and some floor cushions. If you don't have a nook, consider adding a teepee or other play home and creating that same cozy hide-out concept in your space.
Tabletop play.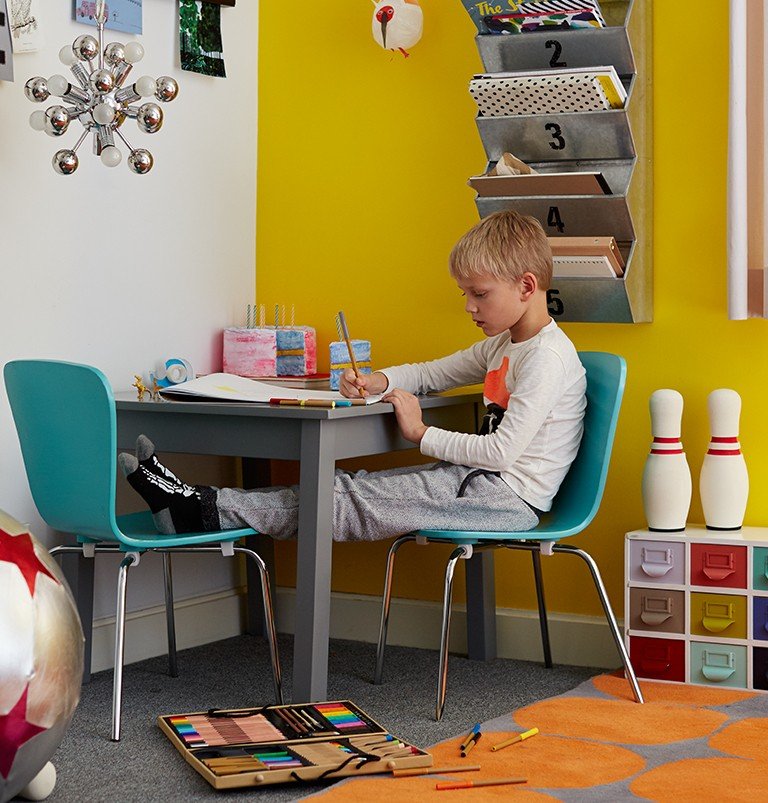 Include an area within the playroom with a table height work surface. This is great for older kids to keep small parts out of reach of younger siblings. It can also double as a place to do homework. Consider chairs that you can also sit at comfortably, so you can join in on the fun. The tabletop space can float or be anchored near a wall, depending on what works best for your space.
Other zones.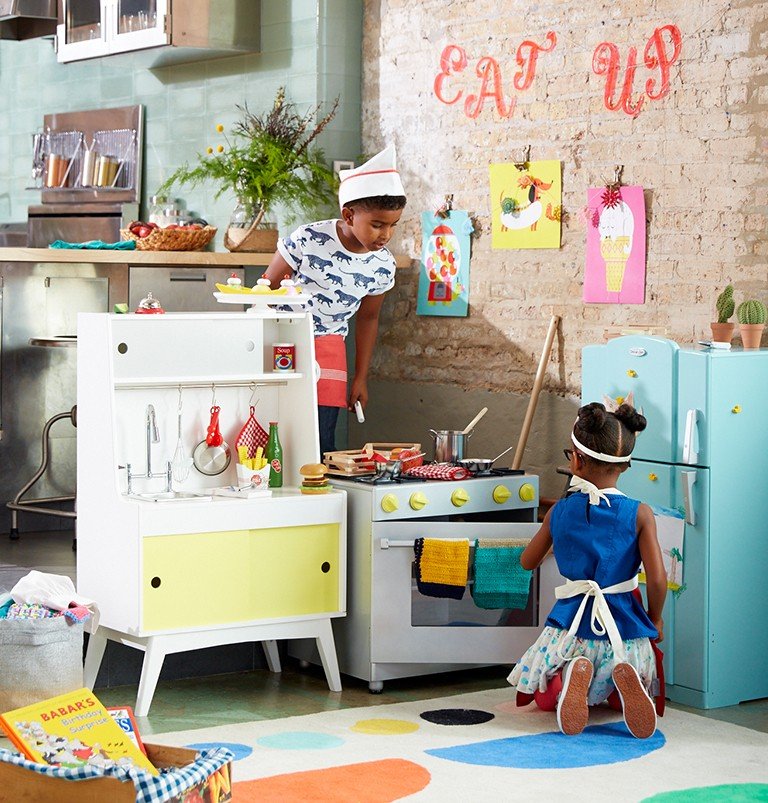 You can also concentrate other types of toys in the playroom around central items. If you have a play kitchen, be sure you have bins and baskets nearby to house the play food. If you have a dollhouse, be sure there's a drawer or shelf adjacent to it, to store all the accessories. In general, try to group like items and give everything a home. While it won't guarantee an always impeccably clean playroom, it will at least help avoid the scenario where the kids dump out every single toy bin looking for their toy whisk.
In short, creating a playroom design is a great way to keep things organized, while still making sure the room feels conducive to playtime. A boy's room or girl's room shouldn't be the only place a kid feels at home, so it's important that a playroom works for you and your kids.