Nursery and Kids Room Decorating Ideas
Sure, it's easy to get caught up thinking about the big things like furniture or paint color in your girl's room, boy's room, or nursery. But you can be sure that the best parts of designing a kids room are the little decorative touches that give it an extra special, personal feel. Here are a few kids room decorating ideas to add those perfect finishing touches their bedroom or nursery.
Use old toys to decorate your kids bedroom.
Get creative with your kid's playthings by using them for storage or as room decor. Your classic, metal red wagon can become the perfect place to store books or blocks. You can even use small toys to fill a clear glass lamp. Displaying creations your little ones made with building blocks is also a great idea on shelves. Decorating your kids room with toys will add an youthful spirit to the their bedroom, while also giving them plenty to play with.
Use the ABCs.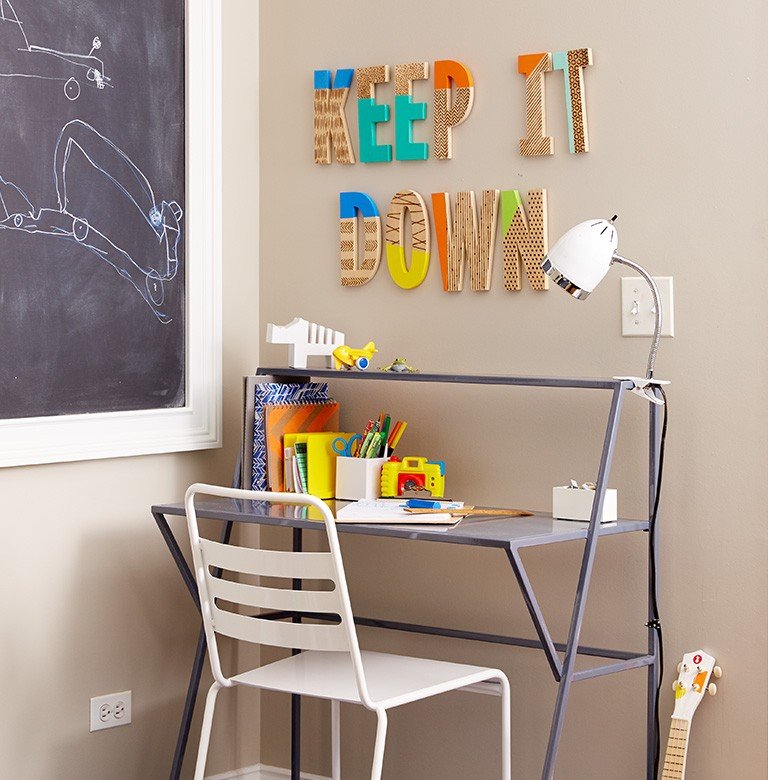 Don't be afraid to use monograms or hashtags. Oversized wall letters can create a great and unique touch of personalization on bedroom walls. Whether you decorate with their initials or a few of their favorite phrases or words, kids will love reading their own walls.
Create a celebration every day!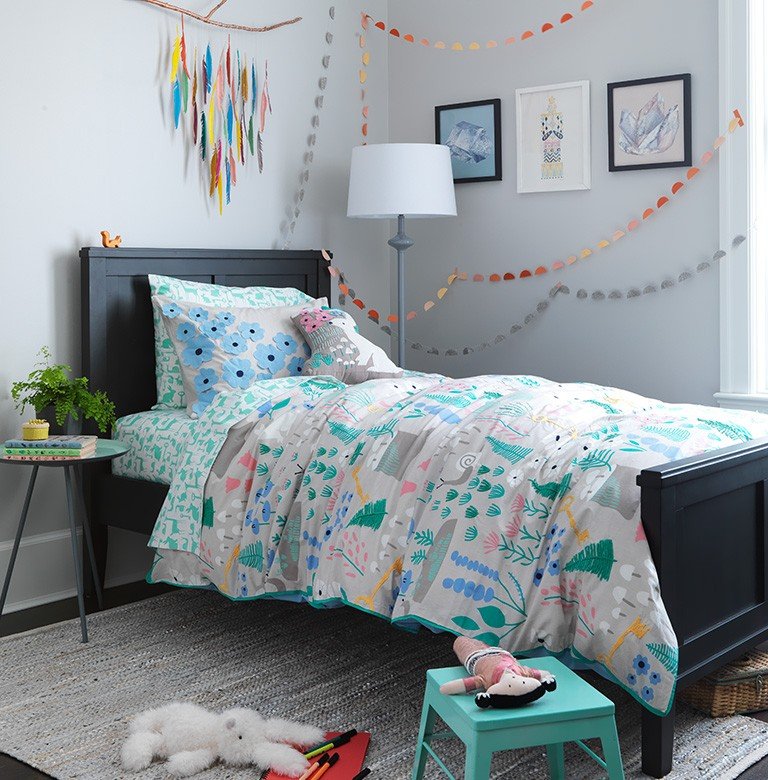 Incorporate playful party decorations into everyday room decor instead of saving them only for special occasions. A tassel garland placed above the bed and decorative streamers placed near a window are easy and inexpensive wall art and make every single day feel like a party.
Make memories matter.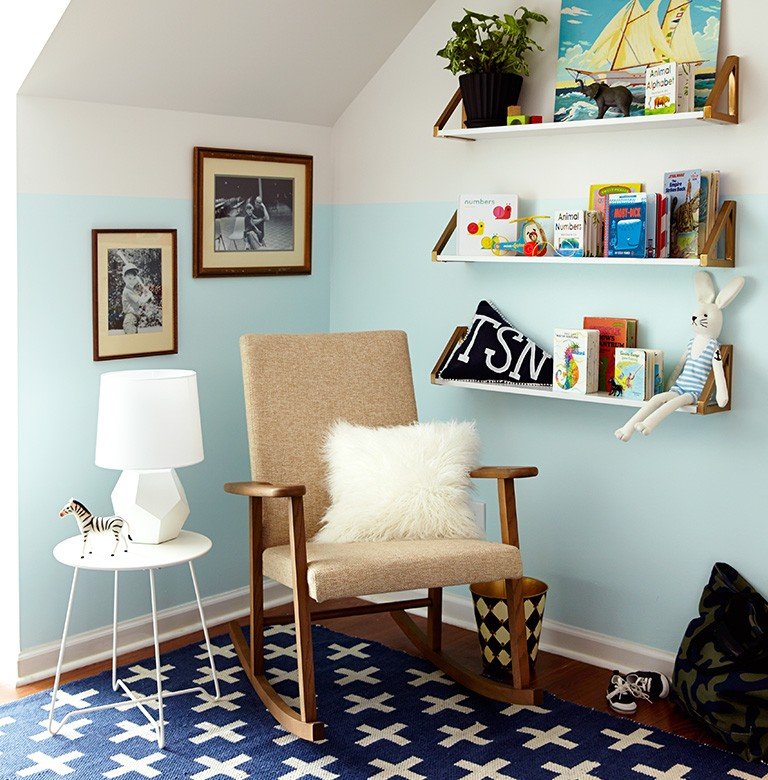 Sure, family photos are something simple and common. But they are definitely an important part of every family and an important detail. So many people end up stashing away great photos in boxes or photo albums. Display them front and center instead! It's also a great way for your kids to get familiar with extended family that they might not get to see all that often. Whether it's a single framed photo or a whole collage, they are such a classic way to decorate.
Use your kid's artwork.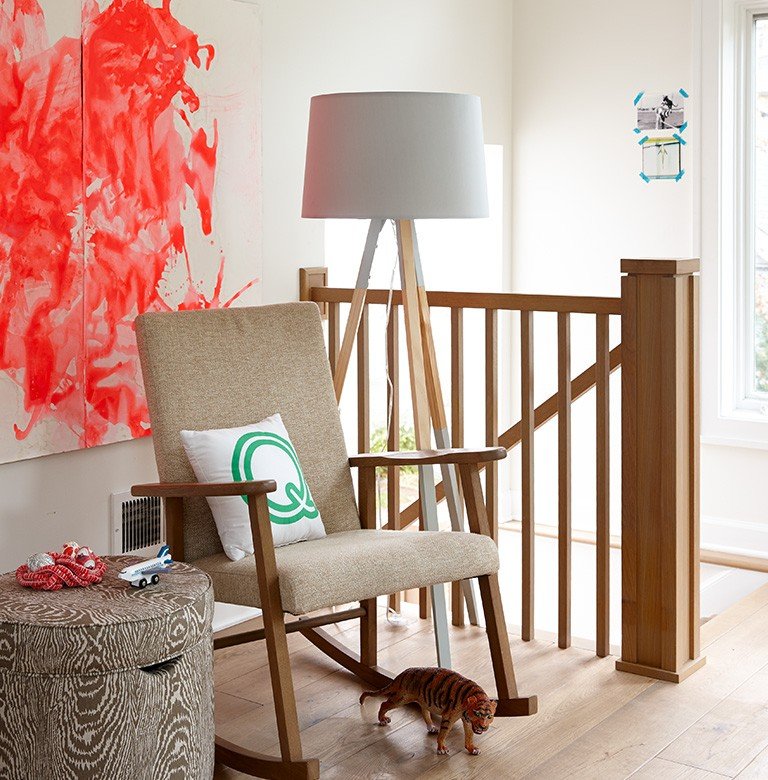 Nothing will make your favorite little artist more proud than getting his or her very own doodles and drawings matted and framed. It adds color and a healthy dose of imagination to a bedroom or playroom. Plus, they're one-of-a-kind pieces of art. Have them sign the bottom corner to make it feel even more official.
While nursery furniture, organization, and the functionality of a space are important, it's the little details of their room that your kids will remember for years to come. And it will be the reason they want to spend time in a space. With just a few simple kids room decorating ideas, the sky's the limit when it comes to what you can do to add a personalized, special touch to your kid's room.