Design Tips: Mixing Patterns
Polka dots, chevron, and stripes, oh my! Shake up the look of your kids room, nursery, or playroom by mixing a variety of patterns and prints. It makes the space feel eclectic and cozy, without looking too overdone. With so many pattern designs to choose from, it can be a hard look to pull off. Here are a few things to keep in mind when mixing patterns.
Use patterns in different scales.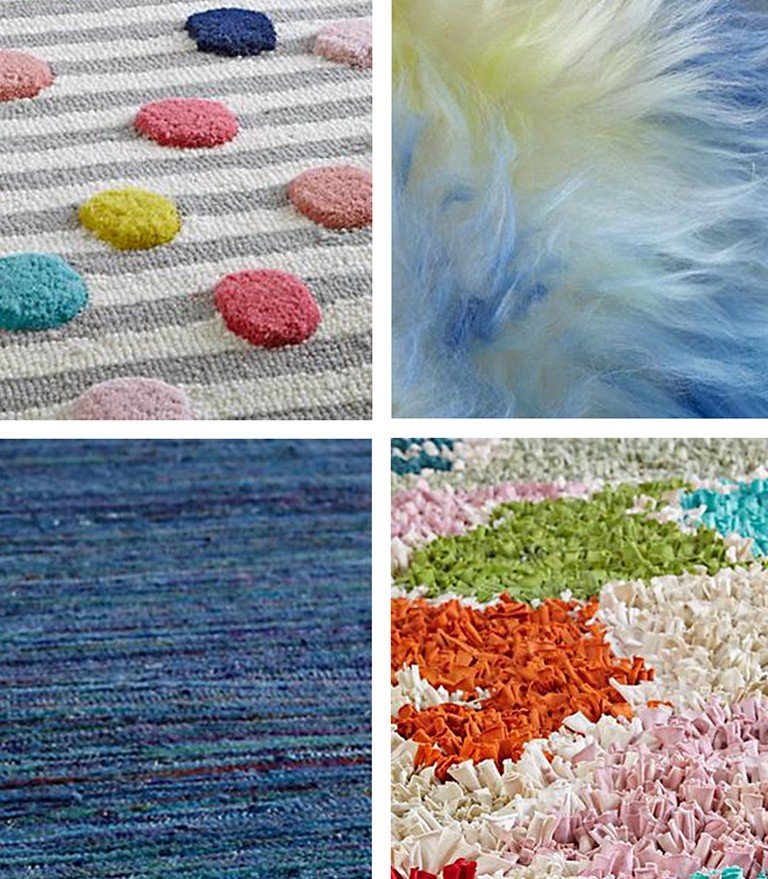 Think about it this way: A small pattern would be a micro polka dot, a medium pattern would be stripes and a large pattern would be a floral design.
Mix of each of these sizes in order to make the room work together. There is no right or wrong when it comes to complementary patterns.
Be bold and do what feels right. It is, after all, your home.
Think big.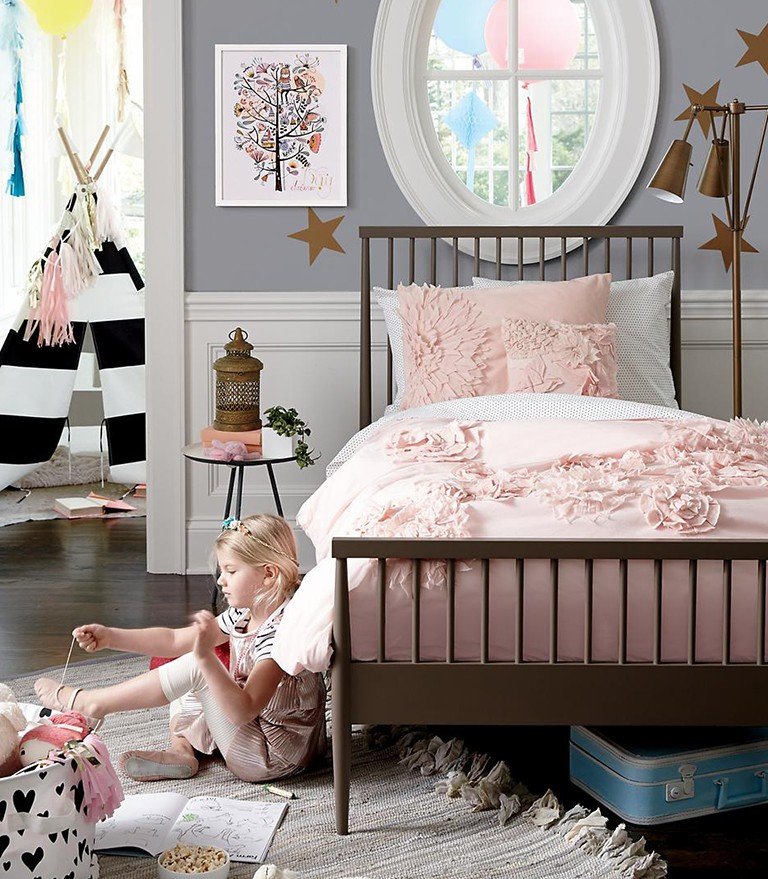 When mixing patterns, figure out where your largest scale print will go first and then work off of that item using smaller prints as accents. Do you have a piece of furniture that works as a focal point? If so:
A core furniture piece should have a large-scale fabric in bold colors, while the rest of the pieces in the room should have smaller prints in coordinating colors.
Larger prints work best on bigger pieces of furniture like a bed or chair, or a textile that takes up a lot of visual space like a rug or window treatments.
Keep colors consistent.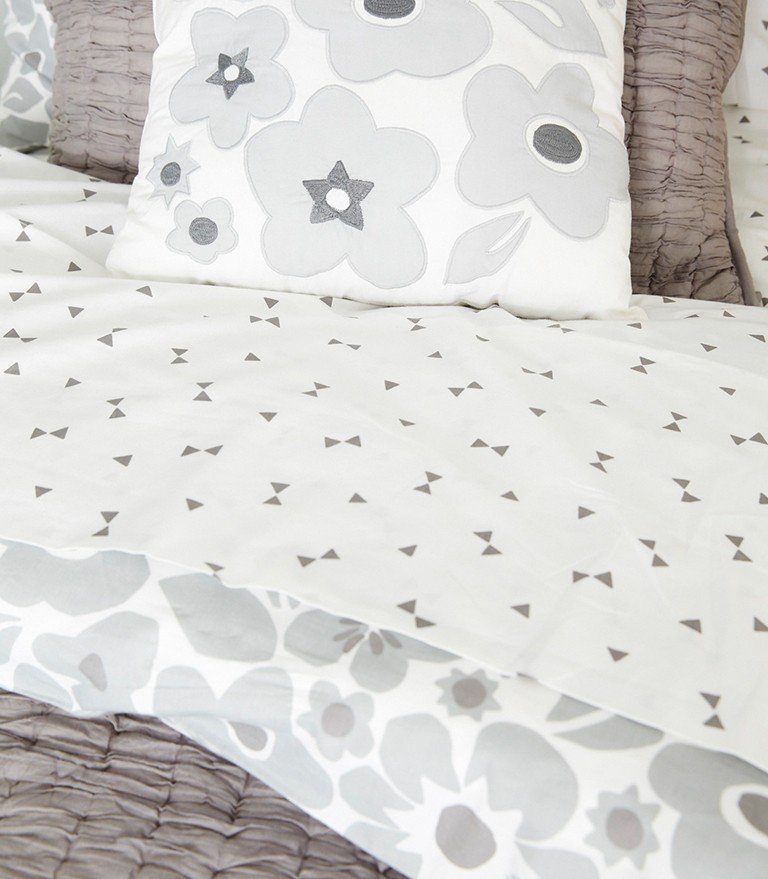 You can take more risks with the types of patterns you mix if you keep the color palette tightly defined.
The same sized patterns can even work together when you're picking up the same colors in each print (we're already breaking our own rules!).
If you want to bring multiple colors into play, keep the number of patterns to a minimum.
Don't skip solids.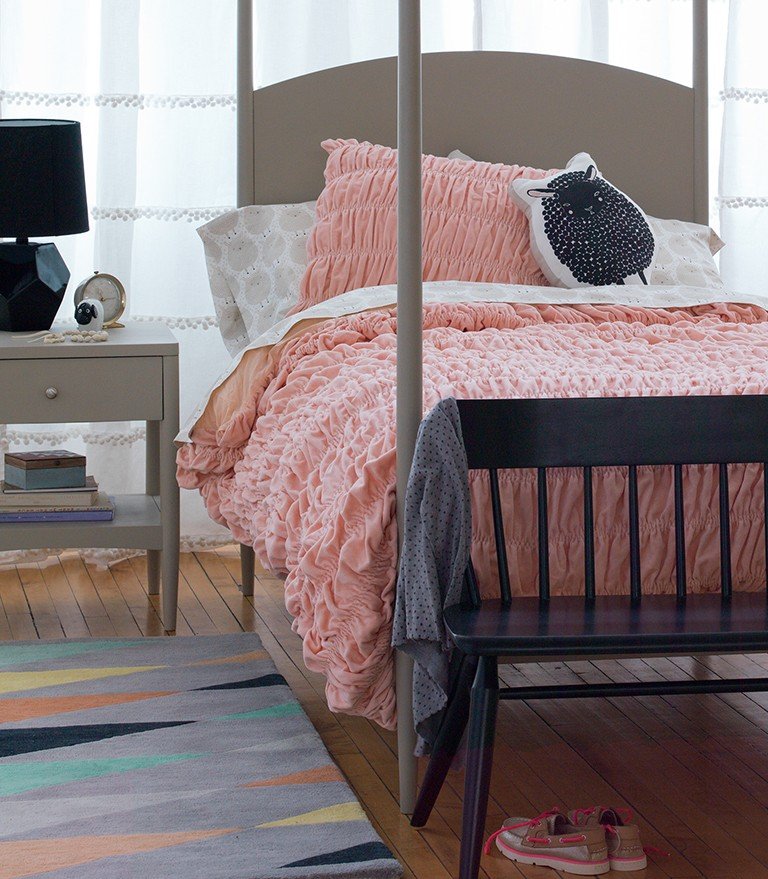 Make sure to balance out all of those playful patterns with solid colors or basic nursery furniture.
Solid colors give the eye a place to rest in the midst of all those patterns.Plus, solid colors will make each pattern design really pop.
When in doubt do the math.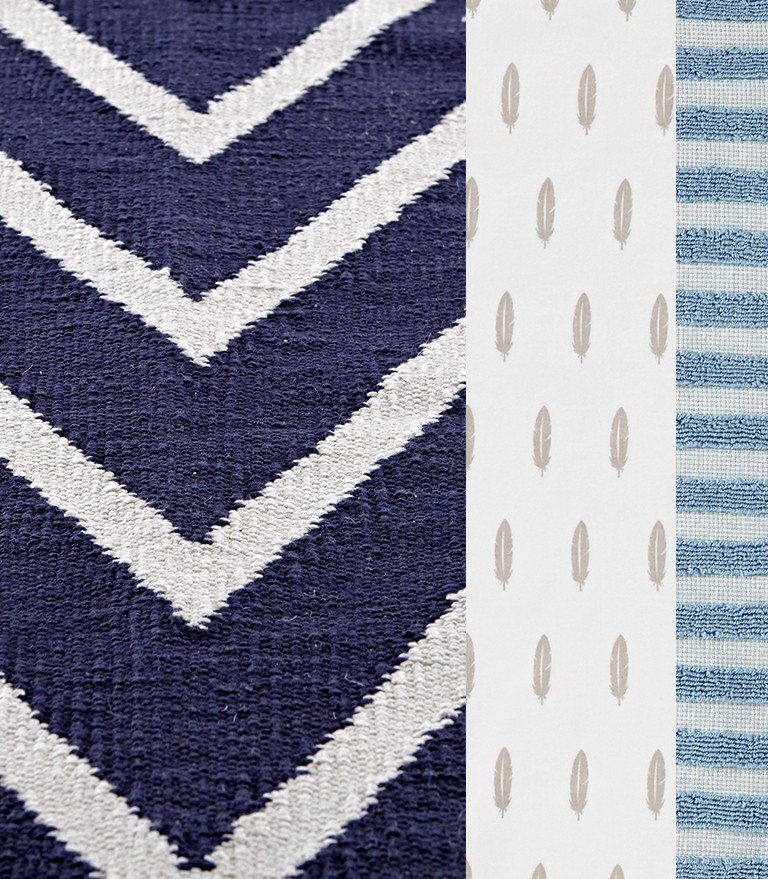 Apply the popular decorating formula of 60/30/10 (60% of one pattern design, 30% of another, and 10% of the other). Just use patterns instead of colors.
The stand out print (the 60% one) will be the one you use most. It'll most likely be the largest scaled print of all three.
The other patterns should be scaled smaller, and they will act as accents.
Don't forget to vary the scale of the prints when mixing patterns.
Still not feeling ready to try that combo of stripes and florals? If you're in need of inspiration or more room decoration ideas, browse our Room Gallery and don't be afraid to call in the pros. Our Design Service team is here to help whether you're designing a boy's room, a girl's room, or just a fun place to play.