Designing a Playroom That Grows With Your Child
Give your little one a place to stretch their imagination. Creating a playroom that kids want to play in means their toys
and miscellaneous items will be kept corralled instead of sprawled around a kids' room or all over the house in general.
Think about how your child will use the room.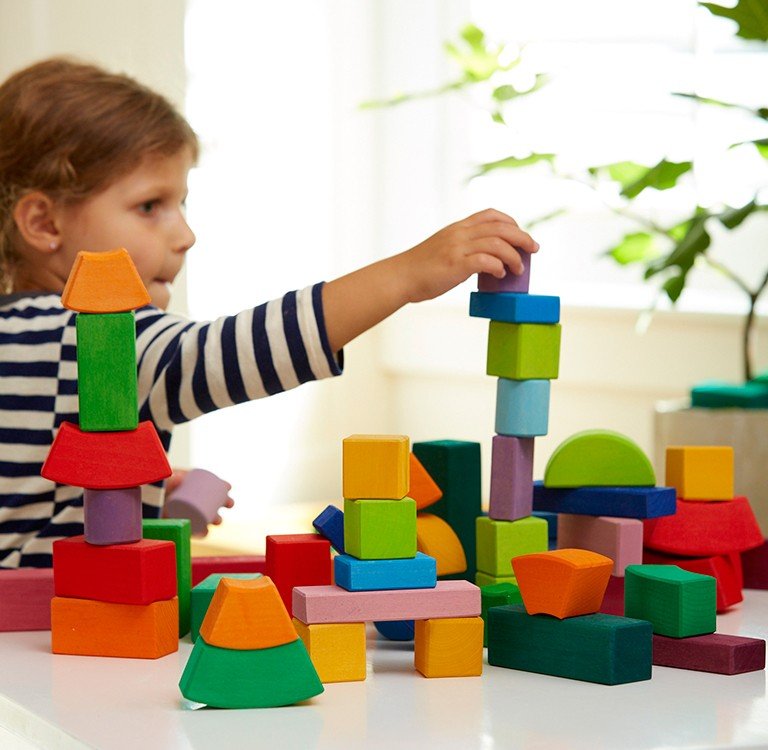 Sure it would be fun to create a space filled with every toy and activity imaginable. But that is totally unrealistic (and unnecessary).
Work together with your child on the room design to figure out what they want. They'll feel a stronger connection to a space if they had a hand in making decisions about it.
Focusing on one element, like arts and crafts, allows you to add fun, specific elements to a room like a chalkboard wall or built in cubbies for supplies.
Choose an eclectic mix of furniture.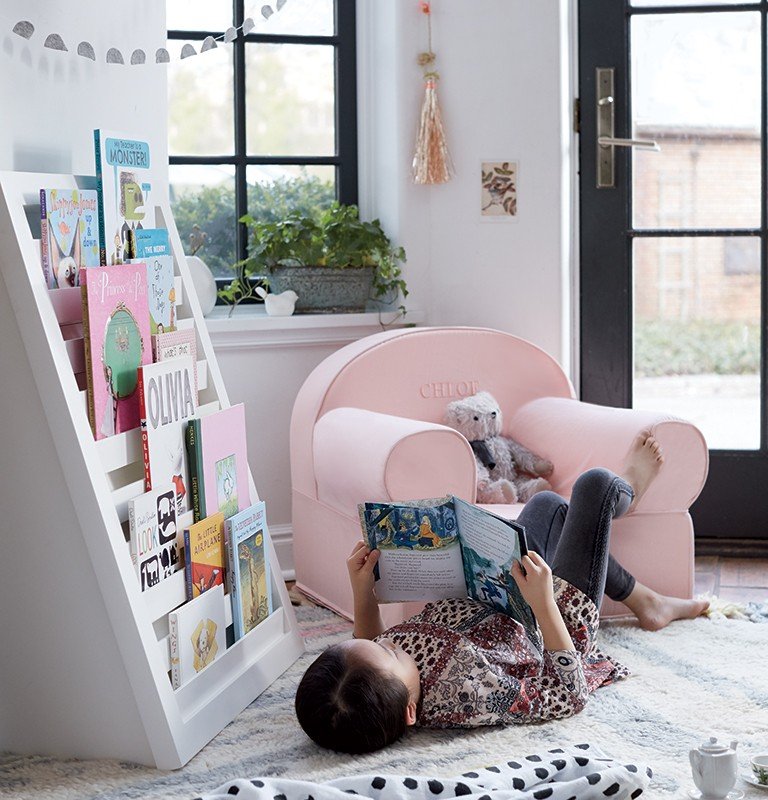 After all, some pieces will last till your little ones head to college (possibly). Not that we're suggesting you keep a crib or other nursery furniture for a teenager.
An adjustable play table is perfect when kids are little. Don't be afraid to invest in a regular size desk or table too. Your kids will grow into it and in the interim they'll use it with an adjustable desk chair.
Allow seating to be incredibly casual and opt for easy to toss around bean bag chairs. They're perfect if your child wants to curl up and read a book or sprawl out and watch a movie. Washable covers are also real sanity savers!
Choose lighter, easier to move furniture; it makes it simple to change up the room when you feel it needs a refresh.
Have a mix of storage options.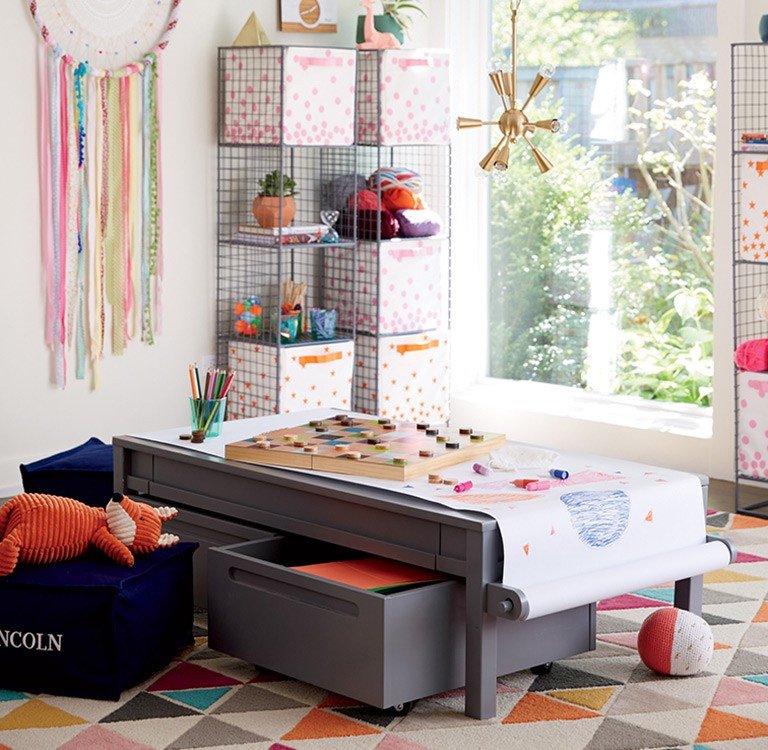 It never hurts to have a lot of storage. The real challenge is getting it to look effortless.
A mix of open and closed storage is perfect. Closed storage allows you to put away toys with lots of tiny pieces (that create visual clutter) and messier items like glue or glitter (glitter gets everywhere).
Open storage lets you display those beautiful, colorful toys that will add some personality to the room. And it keeps toys within reach.
Invest in storage bins that don't feel too kid-specific. Choose a slightly more sophisticated color palette or wood finish. That way they'll last for years.
Don't get incredibly specific with a color palette or themes.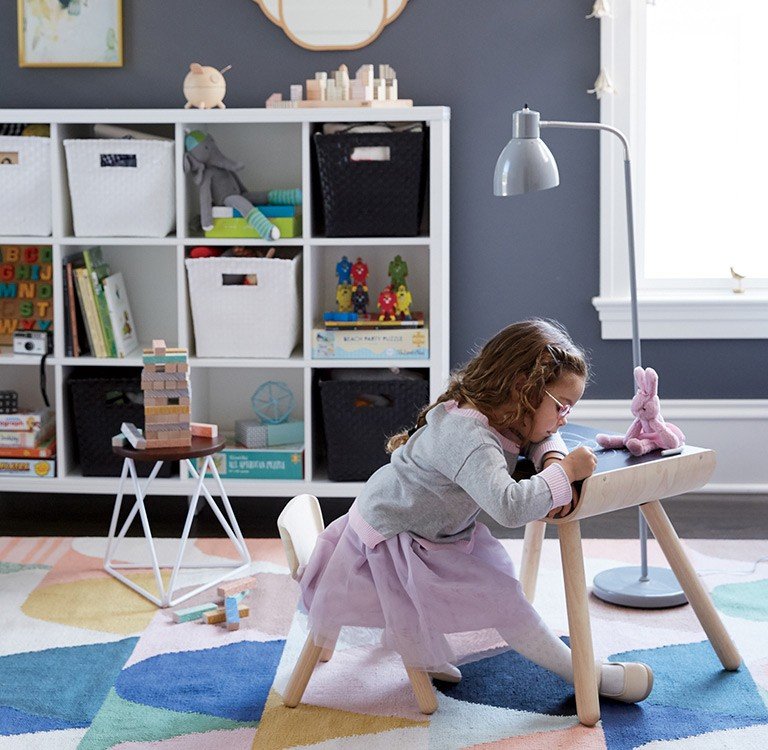 Sure your kid is crazy about a certain cartoon or color now, but their tastes can change faster than you can finish this playroom.
Instead of intricately stenciling a design on the wall, make it easier on yourself and buy peel-and-stick wall decals. They also remove from the wall easily!
If you really want to add a pop of color to the room try painting just one wall. It makes a statement and when your child inevitably changes her mind about her love of fuchsia, there is only one wall to repaint.
Keep purging old items in and out of the rotation.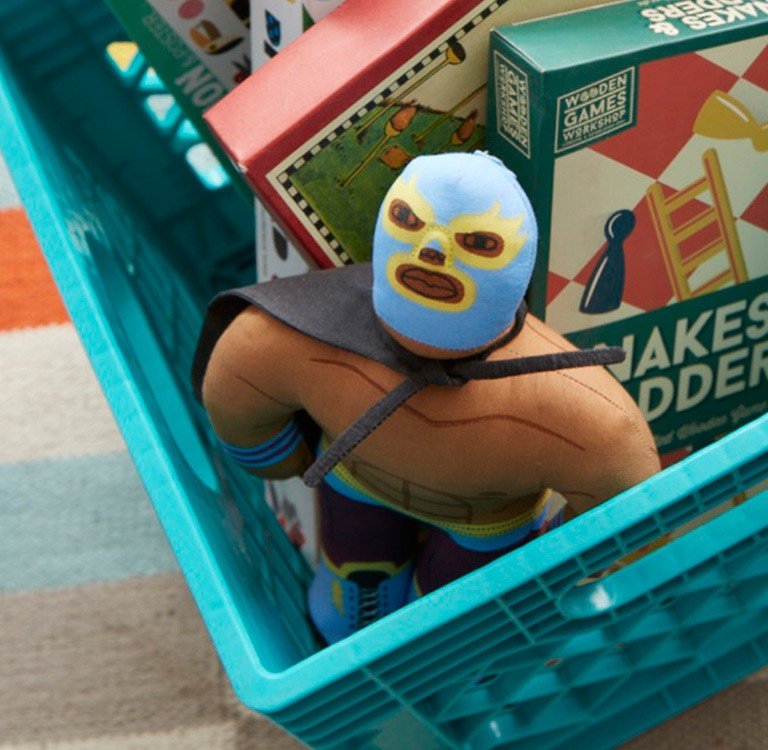 This is the best kept secret of designing a playroom. In order to avoid chaos you need to make sure to donate toys or furniture your kids outgrow (or get bored with).
Think about how you would decide to donate clothing. If your child hasn't used or played with something for six months, donate it.
Or if you're nervous your child will come looking for a specific toy, just set it aside. If they don't ask about it donate it!
And don't stop at just the playroom. Anything in your boy's room or girl's room can even be purged.
A playroom should be fun. Keeping these room design ideas in mind will allow you to keep transitioning this space as your child's tastes and needs change without spending a small fortune. Oh and you'll have the coolest playroom on the block.
The only problem? Everyone will want to play at your house.