How to Measure for Curtains
Curtains can transform a room, making a newly decorated space feel finished. They can also breathe new life into a room that needs a refresh. Follow these easy steps to learn how to measure for curtains and achieve the look you want for any room in your home, including a boy's room, girl's room or any kid's room.
Gather some supplies.
Start by gathering some supplies. This seems like a no brainer, but the last thing you want to do is forget a pencil once you've started measuring on a stepstool. You'll need a metal tape measure, a level, and a pencil and paper for jotting down lengths.
Hang your curtain rod.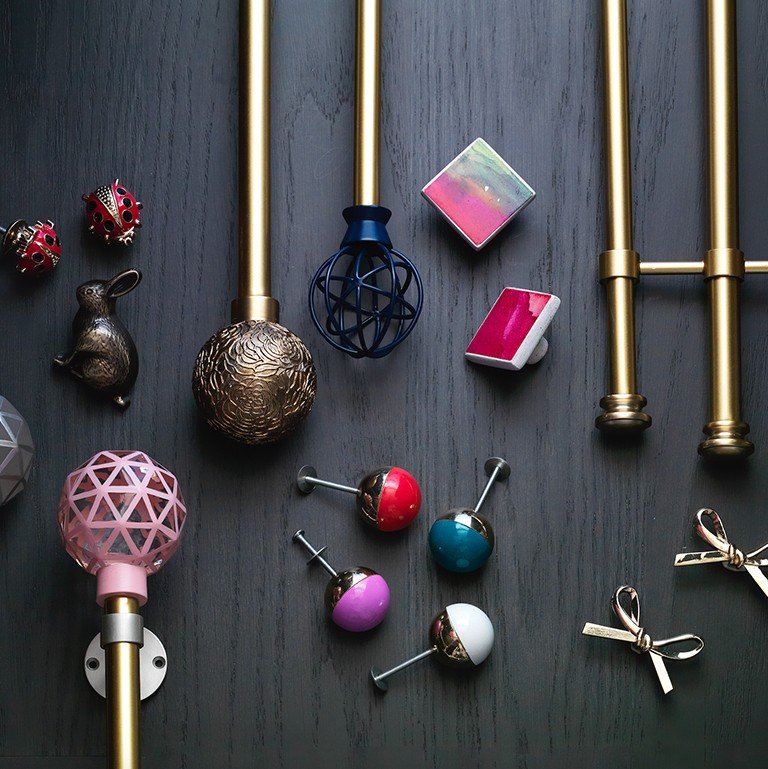 Hang your curtain rod and hardware first. You're going to want to install the curtain rod approximately three inches above the top of the window.
NOTE: Make sure to pay attention to the other metal finishes in the room in order to choose the perfect curtain rod for your room.
Measure the width.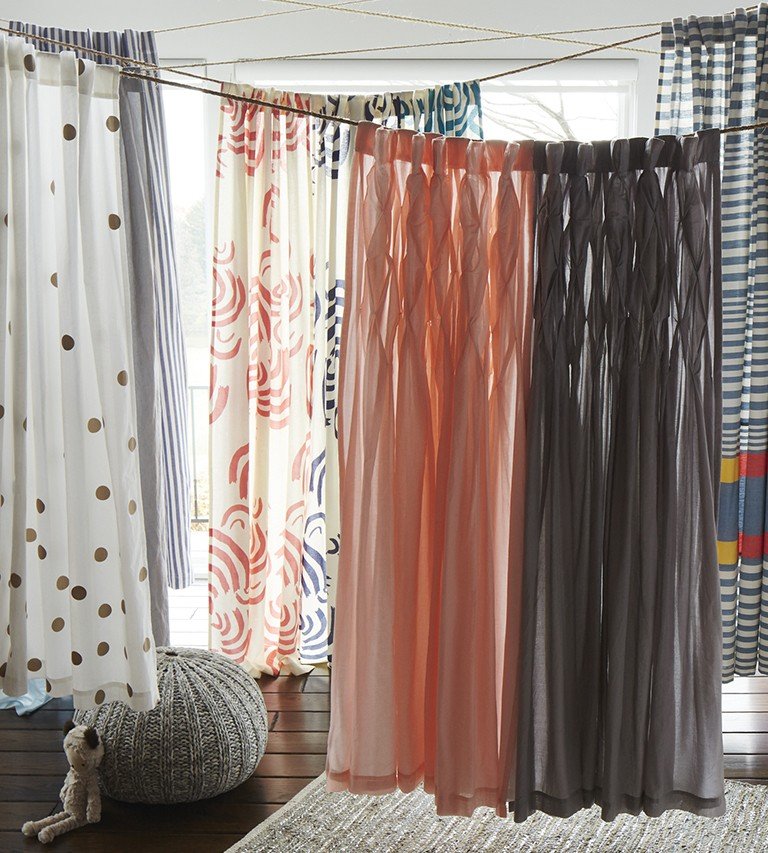 Measure the width of the window, from one outside edge of the window to the other. Do this at the top, middle, and bottom of the window. The measurements might vary slightly, especially if your home's windows are older.
It's important to make sure you purchase enough curtain if you want to create a full look. Multiply the width of your window by 1.5 or 3, depending on how full you want the drapes.
Measure the length.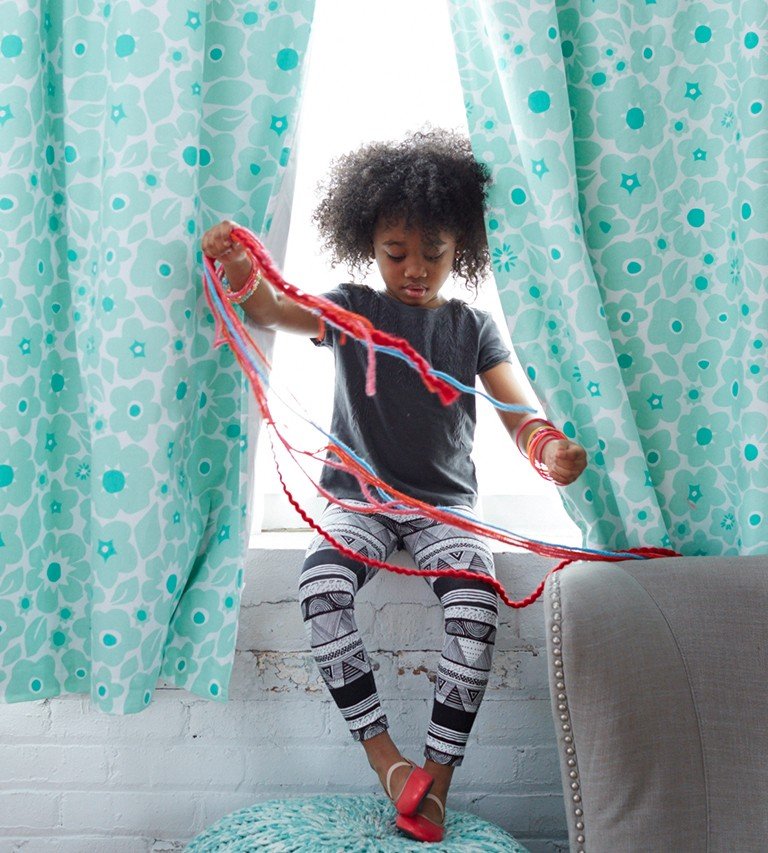 Measure from curtain rod to wherever you want the curtains to fall. Despite popular belief, curtain length is a matter of preference! So choose the length that you want. Also worth noting, the length of a curtain listed on the packaging does not take into account fabric that is above the rod pocket.
The length is easier to decide, unless you're doing custom curtains. The typical store bought curtain lengths are 63, 84, 95, 108, and 120 inches. If you have small children or pets, you might want to consider shorter curtains, that way the little ones will be less likely to pull them down by accident.
A note about light.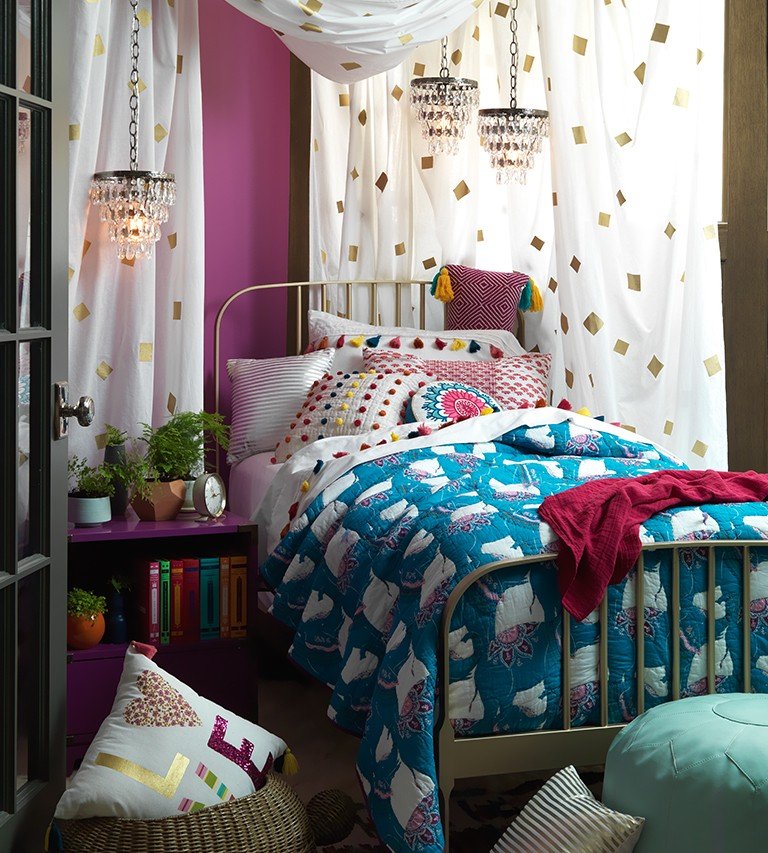 No, this isn't a physics lesson. It's a reminder to think about how natural light enters the room. For example, if you're hanging curtains in a nursery, you might want to consider thicker curtains that will block out the light when baby's asleep (it's easier than blocking the window with nursery furniture!). If a room doesn't get a ton of natural light, a sheer curtain would work nicely to keep as much natural light available.
Whether you're purchasing them for practical reasons or aesthetic reasons, curtains can add a little something extra to a kid's room, playroom, nursery, or living room. Hopefully these tips have taken some of the guesswork out of buying new window treatments, but if you have any questions regarding curtain ideas, reach out to our Design Services team for help.