Kids and Teen Hangout Room
Once your kids are old enough to start having friends over, you may not want them holed-up in their bedrooms all the time. And, if you don't have room in your home for a playroom, consider taking some less-used space in your home, like maybe a den or corner of your basement and converting it into a hangout area for your kids and their friends. With a few easy steps, you can create a space where they'll love to relax with their friends.
Lots of comfy seating.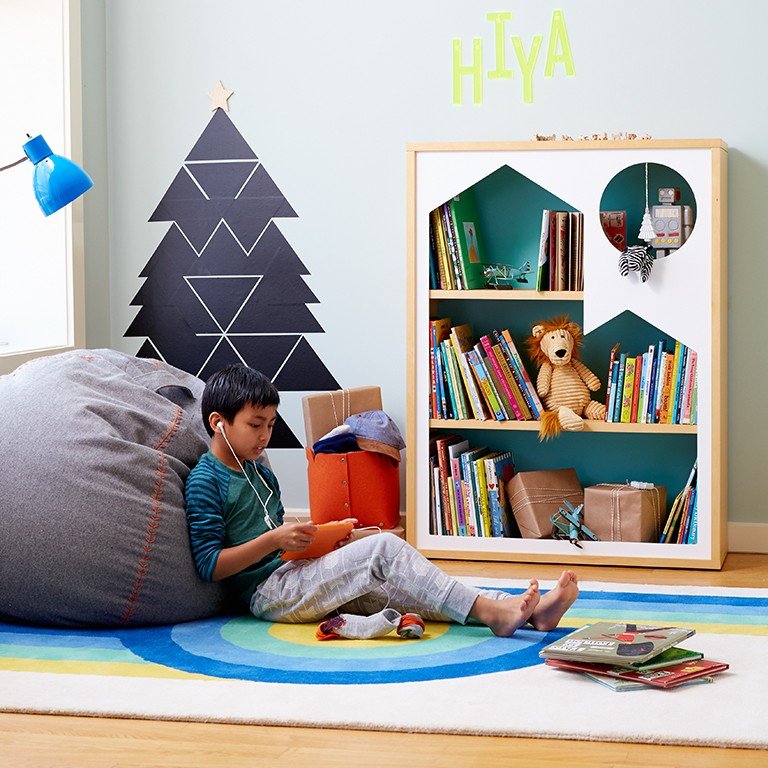 To give the space a lounge feeling include plenty of comfortable seating. A small couch, some floor cushions and poufs are perfect. Look for options that are close to the floor, and include a lot of comfy throw pillows, as well.
Choose a low table & a cozy rug.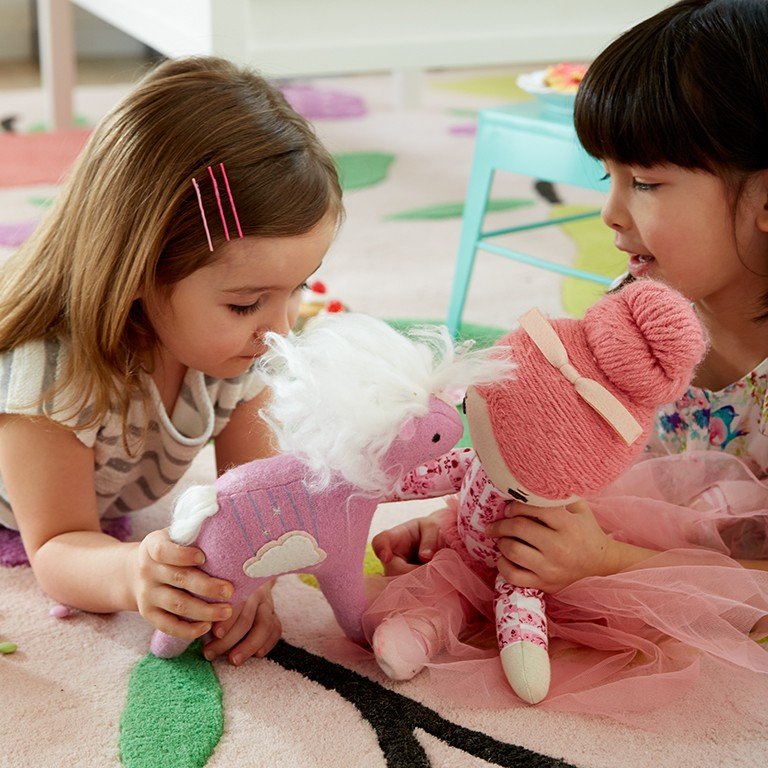 Continuing on our lounge idea, be sure to pick a coffee table that's low to the ground, so the kids can sit on the floor as well. And, speaking of the floor, be sure to choose a plush rug. A shag or thick wool rug are both good options.
Sophisticated, yet playful decor.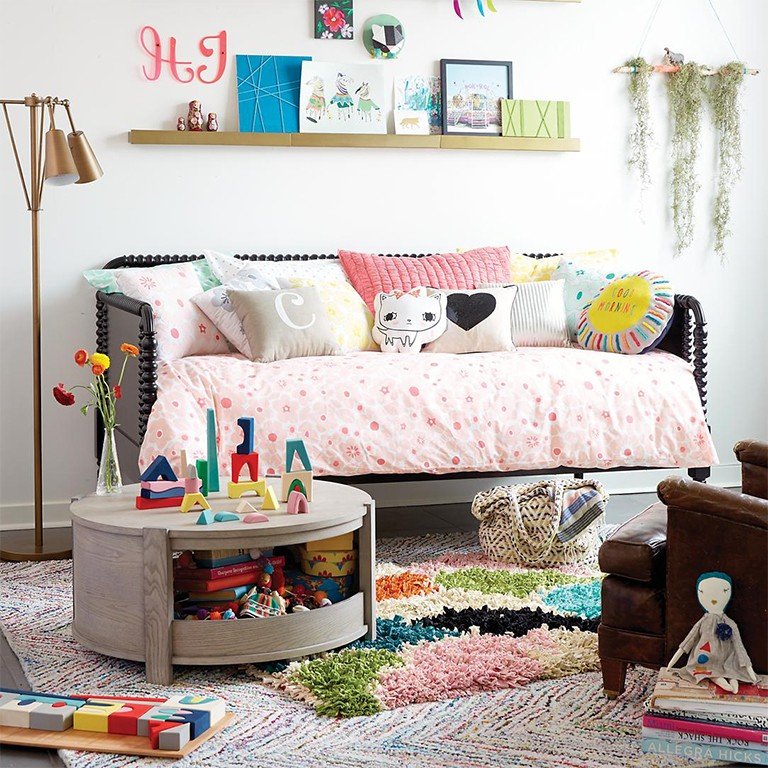 A space like this is a great opportunity to let your kids help with the decor. Let them choose some colors, and then mix them with a healthy dose of black and white. Keep the bones of the room sophisticated so the pieces can be used past childhood, but have fun with the smaller decor items. Decals are a great way to add a ton of personality to a space, with very little commitment.
The bottom line here: Don't restrict all the fun to a kid's room or a playroom. Creating a hangout room or fun place for them in an existing room of your home is possible with these tips, believe it or not.