Nursery Decorating Tips
Nothing is more exciting than readying your little one's nursery. With so many options for decor it can be easy to get overwhelmed. Follow these tips to create a safe and simple space that will have everything you need, like great nursery furniture, great storage and great decor.
Think classic.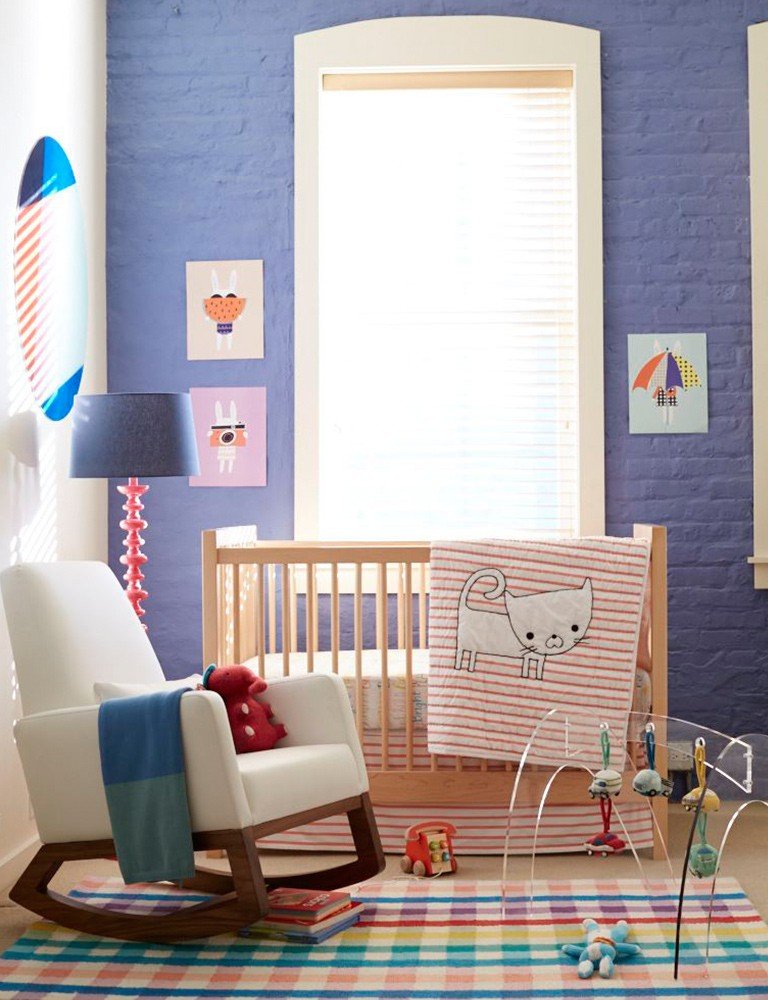 Sure it's tempting to come up with an incredibly specific theme that requires every piece in the room to coordinate, but give yourself a bit more flexibility.
When you choose a paint color, look for something classic that doesn't feel too baby specific. And instead of painting a mural or details on the walls, use something that is easy to remove like wall decals. There are plenty of options that'll work for a girl's room or a boy's room or both.
For baby's safety, use a water-based paint with low or no VOCs, and make sure to paint with good ventilation. Wait two or three days for any lingering fumes to dissipate before you, your baby, or any baby essentials spend time in there.
Choose your furniture wisely.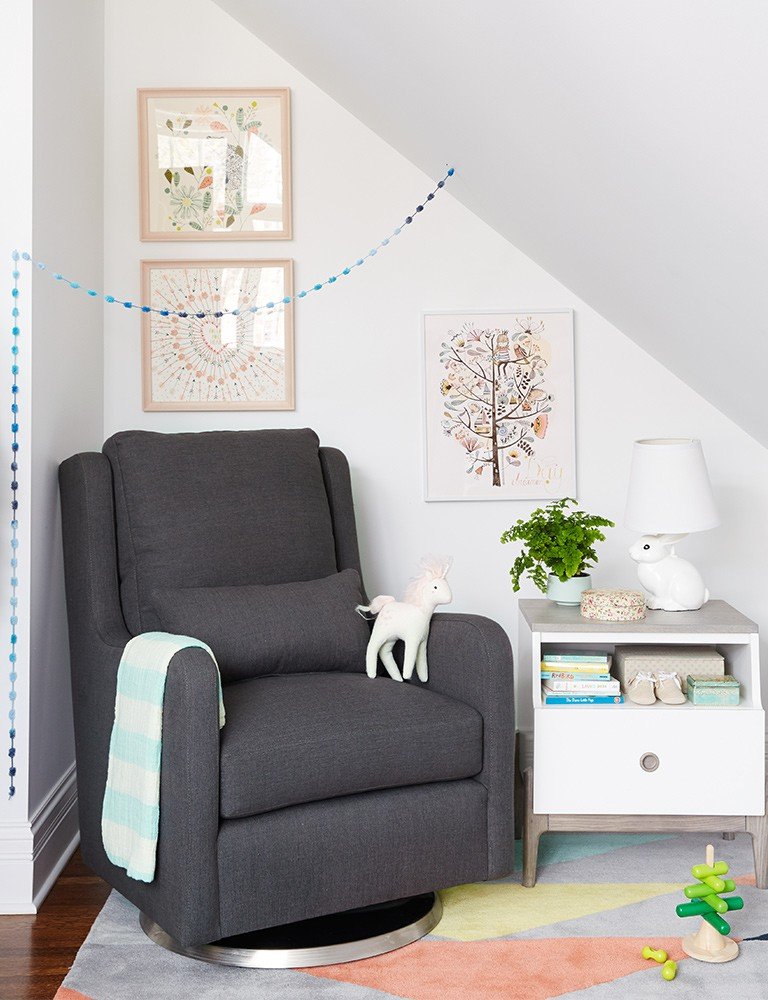 Try to resist trendy pieces in favor of something with clean lines that you'll love for years to come. After all, it will last for years to come, so you might as well get your money's worth.
Avoid any piece of furniture with overly ornate cutouts or easy to remove knobs or pieces. These are sure to be a hazard when your baby becomes mobile.
Choose nursery furniture with a classic wood finish, since it can easily match with a lot.
While this is your kid's room, remember that you'll also be spending a lot of time there, too. Make sure you have a comfy chair or rocker that will work for late night feedings.
Try to get as many pieces that will convert into toddler-friendly furniture, like a changing table that becomes a regular dresser.
Beware of furniture and accessory placement.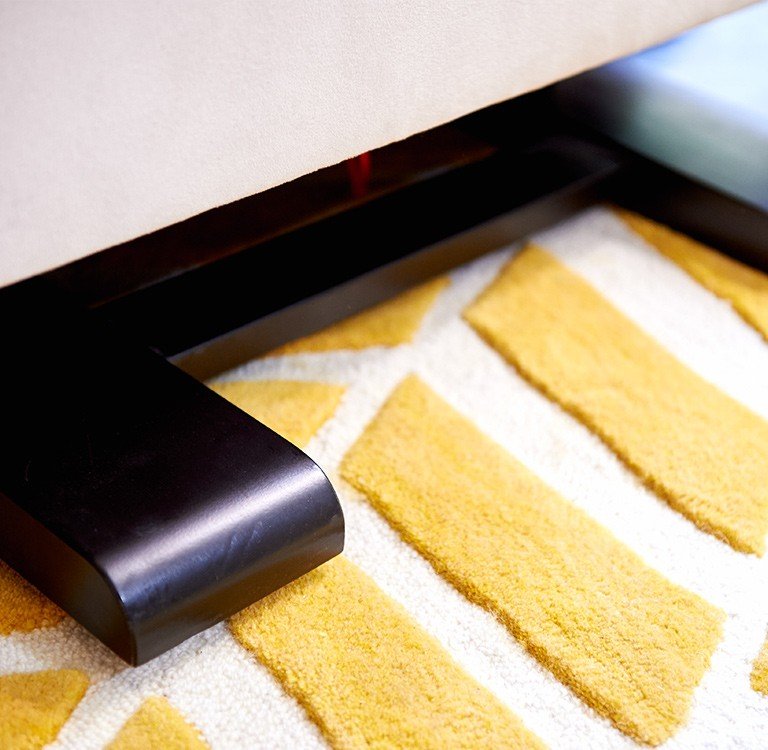 Nope it's not feng shui we're talking about. It's the safety of your little one.
Keep cribs or and benches away from the window. Blind cords can pose possible strangulation hazards to small children. Also, giving them easy access to an open window is extremely dangerous.
Make sure to secure all area rugs by using no-slip floor pads underneath.
Take extra caution when hanging wall art over the crib. Be sure that your child can't pull it down and it's secure to the wall.
Don't forget about nursery storage.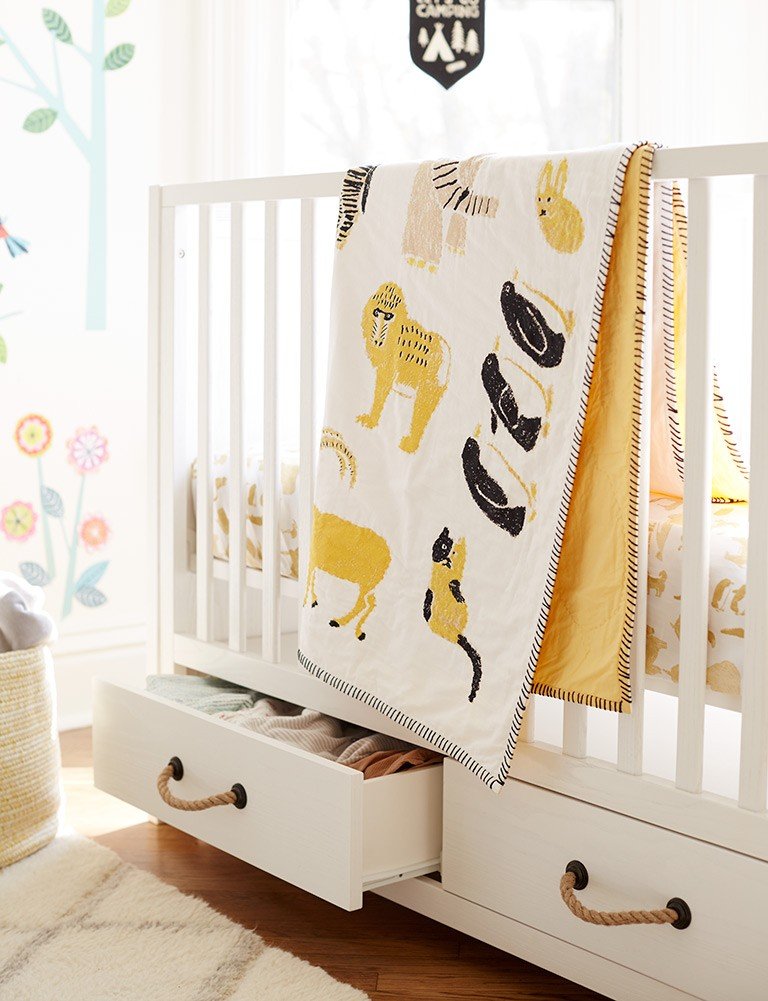 It might seem easy, since babies don't have a ton of toys or books at first. But trust us: Before long, they'll have tons of stuff given to them by relatives or friends (we're looking at you grandma and grandpa).
Choose a toy box carefully. Make sure that it's either an open bin or has a soft close lid so your little one doesn't get their fingers caught.
Make sure you keep any products like diapers, wipes, creams, etc. out of reach by storing them up high or in a cabinet where only you can get to them.
Keep everything you need within arms reach of the changing table. You'll never want to leave baby unattended, so make it easy on yourself by having a shelf or cabinet close by with all of the essentials.
Create the perfect sleeping spot.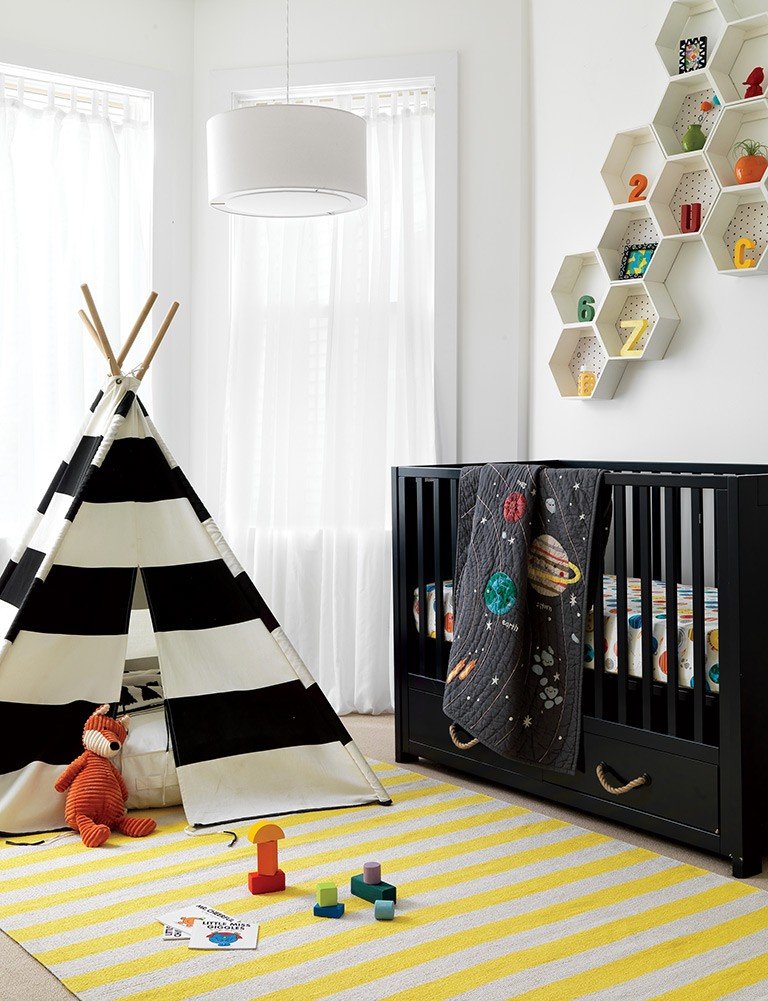 A few simple techniques will make sure that baby sleeps safely every single night. Although, we're not guaranteeing that your baby will always sleep soundly.
Sure there are tons of options when it comes to baby bedding. But simple is best. While it might look great to keep a variety of accessories on or in the crib, it can be a suffocation hazard. Stick with just a pretty fitted sheet when baby is sleeping. Stuffed animals or a pretty quilt can find a place on a chair instead.
Make sure where your nursery is located away from areas of the house that are noisy. It's hard enough getting them to sleep through the night, why make it impossible for other areas of the house to properly function when you do have your own free time?
A dimmer switch is a really bright idea (see what we did there?). It's the perfect way to check on your little one without having to completely turn on the lights.
Keeping your nursery a soothing and safe place should be your number one priority. But think ahead and go with quality, classic nursery furniture that will last for years to come. That way, you can even use it when the nursery becomes a bedroom or a playroom later. Then you can swap in accessories like pillows, stuffed animals, and lighting when you want to change the feel of the room. Before you know it, your child will be weighing in with their own opinions.
Whether you're looking to design a girls nursery, boys nursery or even a gender neutral nursery, you're sure to find plenty to inspire you in our Room Gallery.