How to Choose Wallpaper
Looking to add a little pattern or design to your walls but not sure if you want to spend hours painting an intricate design? Jazz your wall up with a bit of wallpaper instead. Whether you're using it in a playroom, nursery, kid's room, or a living room, we'll show you how to choose wallpaper for any area of your home.
What's your type?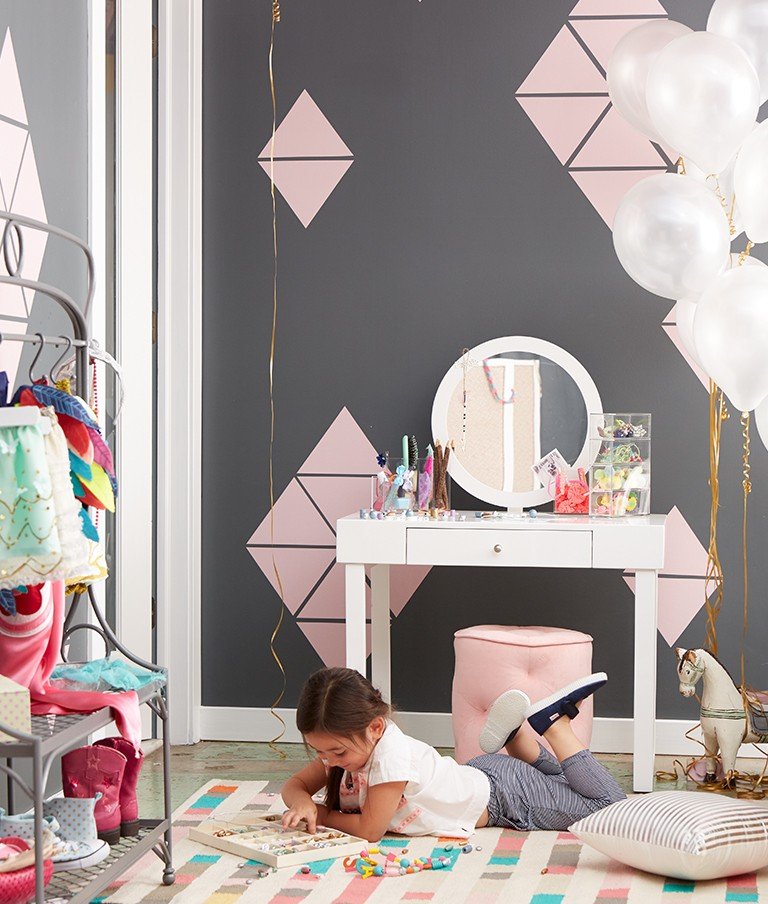 Traditional wallpaper is hard to put up. We're not going to sugar coat it for you. It's a job best left to pros. But the great part? There are a variety of types of wallpaper.
Traditional wallpaper has many patterns and varieties, for example grass cloth, metallic, and a ton of different sized prints. Plus, there are endless patterns to choose from for a boy's room, girl's room or both.
Temporary wallpaper or removable wallpaper is a great DIY option and works perfectly if you don't want to commit to a pattern. It's easy to put up (and take down) and still adds a similar effect to a space.
Wall decals are even more low maintenance and incredibly easy to put up. They're basically really big stickers. Decals are a great ways to put up something graphic in a without a commitment.
Think about pattern.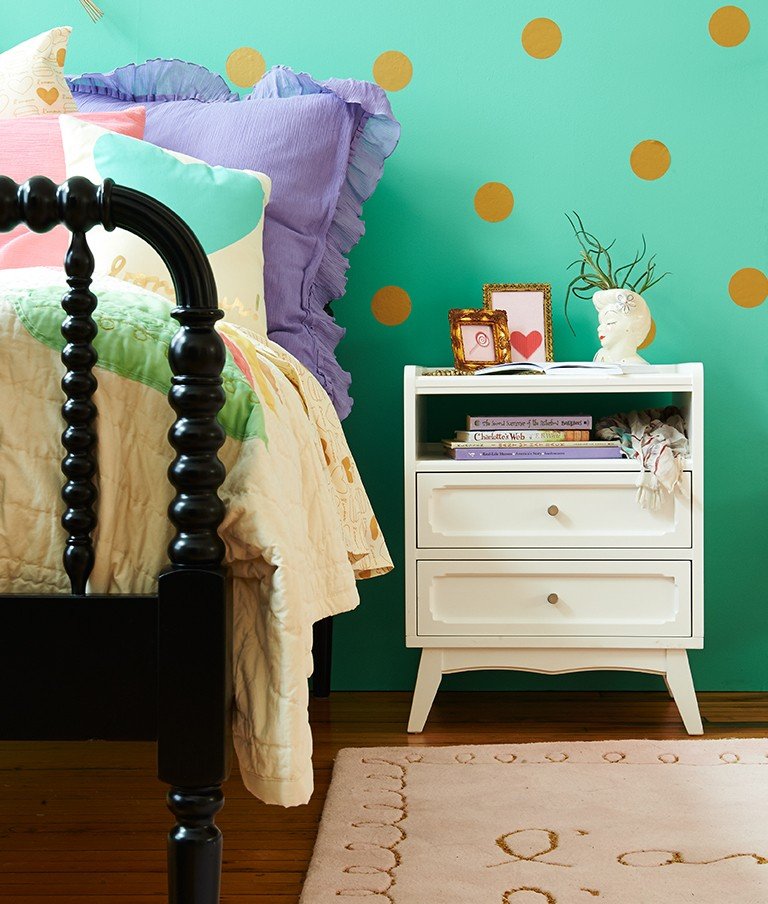 Certain textures or patterns are better suited for different sized rooms and can affect on the overall feeling of a room. Here are some wallpaper ideas to consider when choosing a pattern.
Vertical patterns like stripes will make the ceiling appear higher and they're perfect in a room that feels a bit stuffy.
If your room or hallway is narrow, try wallpaper designs with a horizontal pattern. It will give the space a wider feeling.
Small patterns work in small spaces, while large prints are best for large rooms. Feeling unsure? Medium prints are the most versatile and work best in both.
Patterns with texture can camouflage imperfections in the walls; this is especially handy in older homes.
Choose the correct colors.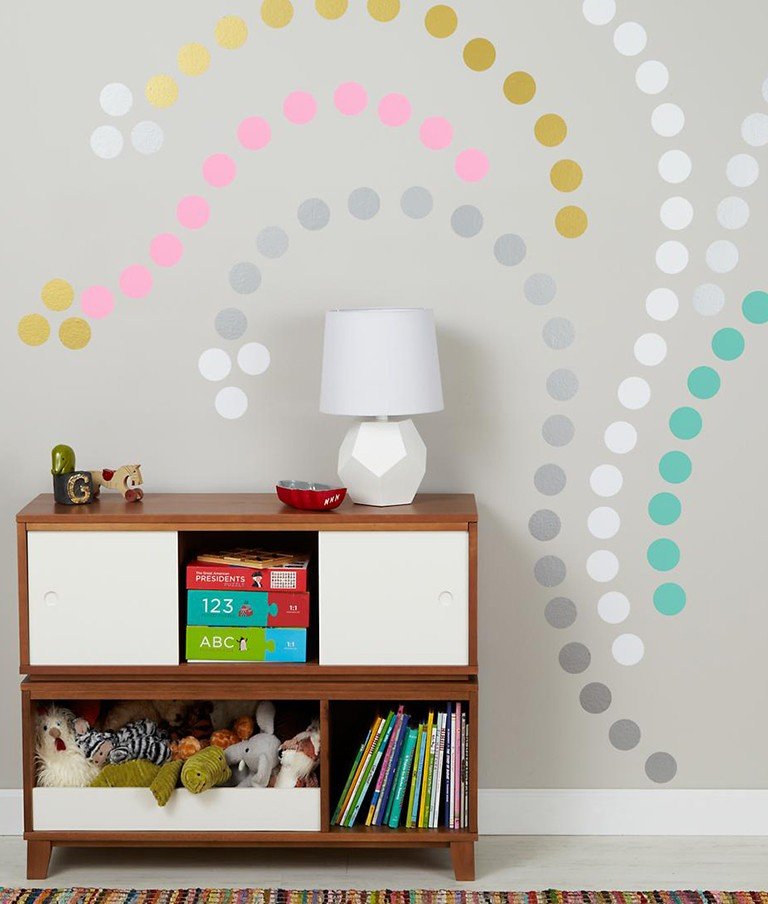 The color of wallpaper works the same way paint would in a room, and it's not something to be ignored. One of the great things about wallpaper is the ability to choose options that aren't available when you paint, like a nice metallic sheen or texture.
Dark colored backgrounds work to make a room look larger, think the cool side of the color wheel, like blues, greens and purples.
If a room is small, choose wallpaper with a metallic finish. It works the same way mirrors do to expand a space.
For smaller spaces, try to avoid textured wallpaper, as it can make the room feel even smaller (ie especially for a nursery, when you may be already losing space to unavoidable nursery furniture).
Don't be intimidated by thinking outside the paint can. If covering an entire room with wallpaper feels like too much of a commitment, try one statement wall instead or test it out in a smaller room. Try to think about classic patterns and colors that you and your family will enjoy for years to come. And don't be afraid to get your little ones share their opinions on how to choose wallpaper. After all, they live there, too.