Buying Baby Gifts: The First Year
During their first year, you'll be surprised by how much babies grow and change, developing new skills and interests every few months. So, when it comes to buying baby gifts for a newborn, it's easy to feel a little lost. And since expecting parents don't break down the developmental stages on their baby registry, we've done it for you.
0 to 3 months.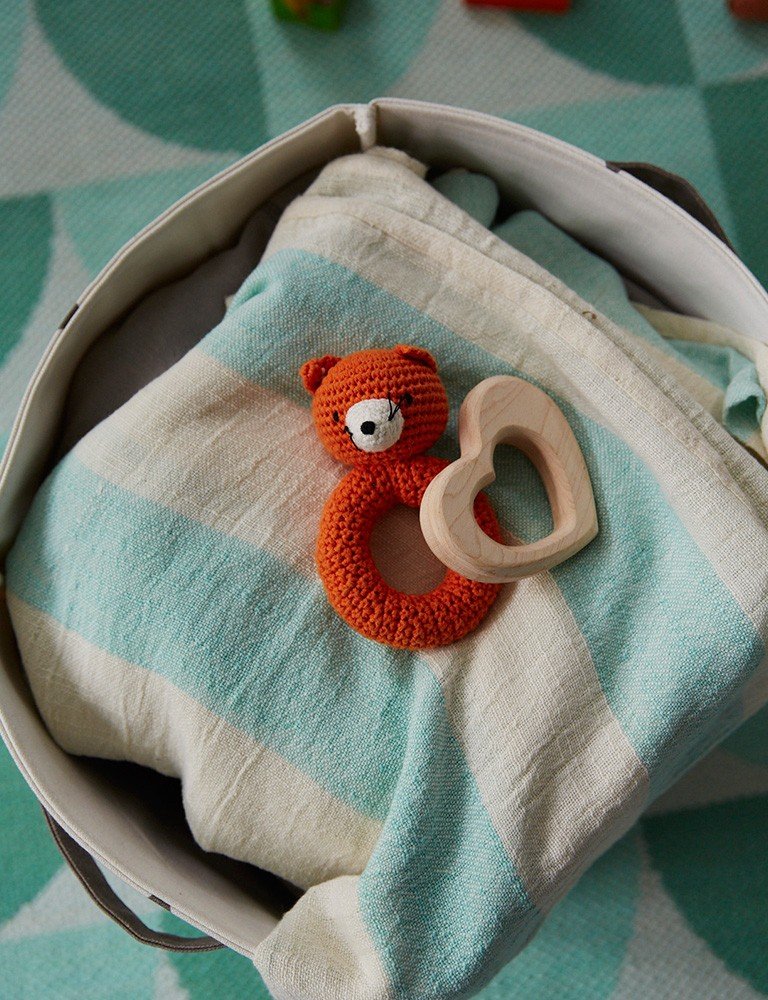 During those first newborn months everything is brand new and you're savoring every single moment. Your baby will begin to develop increased strength and motor skills and will start smiling at familiar faces (their version of "hello there!") and can focus on things that are about eight to fourteen inches away.
Baby rattles and shakers can capture your baby's interest, and they can bring on those smiles mentioned earlier. Just make sure they're well made and won't easily wear or break down. Believe it or not, newborns don't have a tendency to be "careful" while playing in their nursery.
Soft and snuggly, stuffed animals can capture your little one's interest for a long time. Just remember to keep them out of the crib.
The feeling of being tightly wound in a swaddle blanket comforts a new baby, and will keep his or her flailing hands from accidently scratching their face.
3 to 6 months.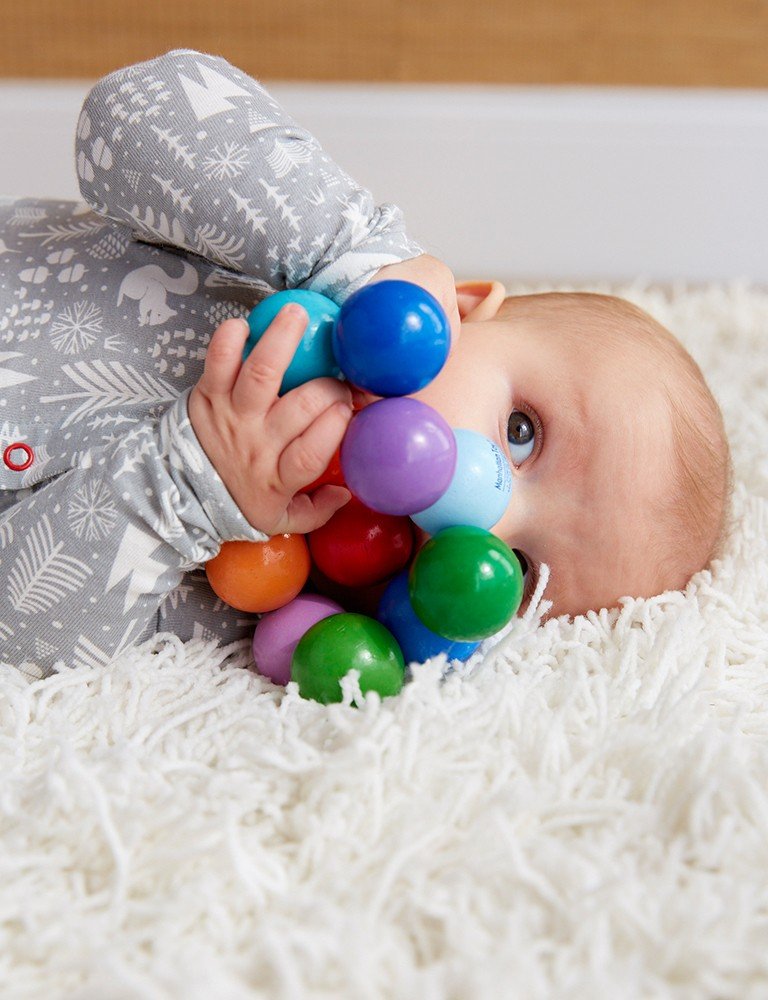 You're starting to get the hang of it, but not so fast! Keep in mind that babies will begin putting everything in their mouth at this stage. Yikes! With increased hand-eye coordination and improved memory, they're getting better and better at it. Encourage chewing on these baby gifts instead.
Teethers will help satisfy that urge to chew (while doing so in a safe, not gross way). Just check the ingredients in anything your child will be putting in his or her mouth and make sure it's safe. Also, nothing too small!
Toys that crinkle or vibrate, along with toys that make noises, are fascinating at this age. Again just make sure they're good quality and that none of the stitching could wear out over time.
Stuffed animals (yep, again) will hold fascination well into their toddler years. It's a solid gift choice, simply for all of their staying power.
6 to 9 months.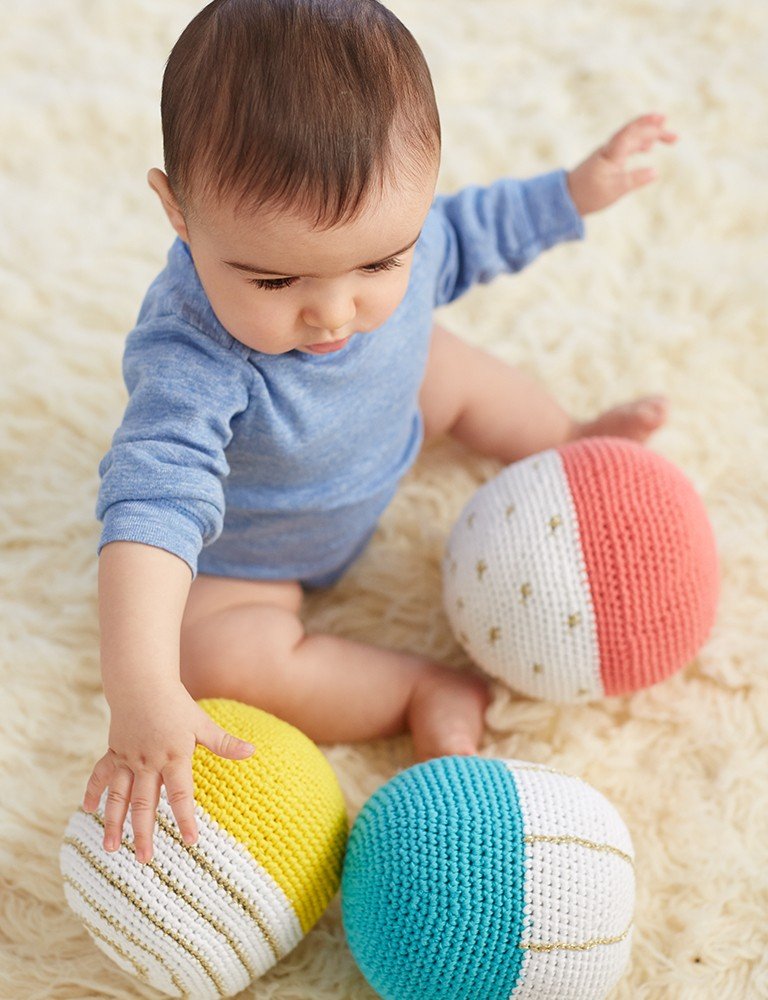 Your baby is on the move. Cue the beginning of not being able to relax for years. Your little one can now distinguish between sounds and can sit up by themselves. And they're likely to start crawling (and fast).
Motion is key, and moving toys will encourage crawling. Toys with surprise action, like something that pops up or moves, will keep your child's reflexes developing.
Toys to play with in the high chair will be a saving grace when you're trying to feed your hungry baby. They're the perfect distraction. Just make sure it doesn't translate into playing with their food, too.
9 to 12 months.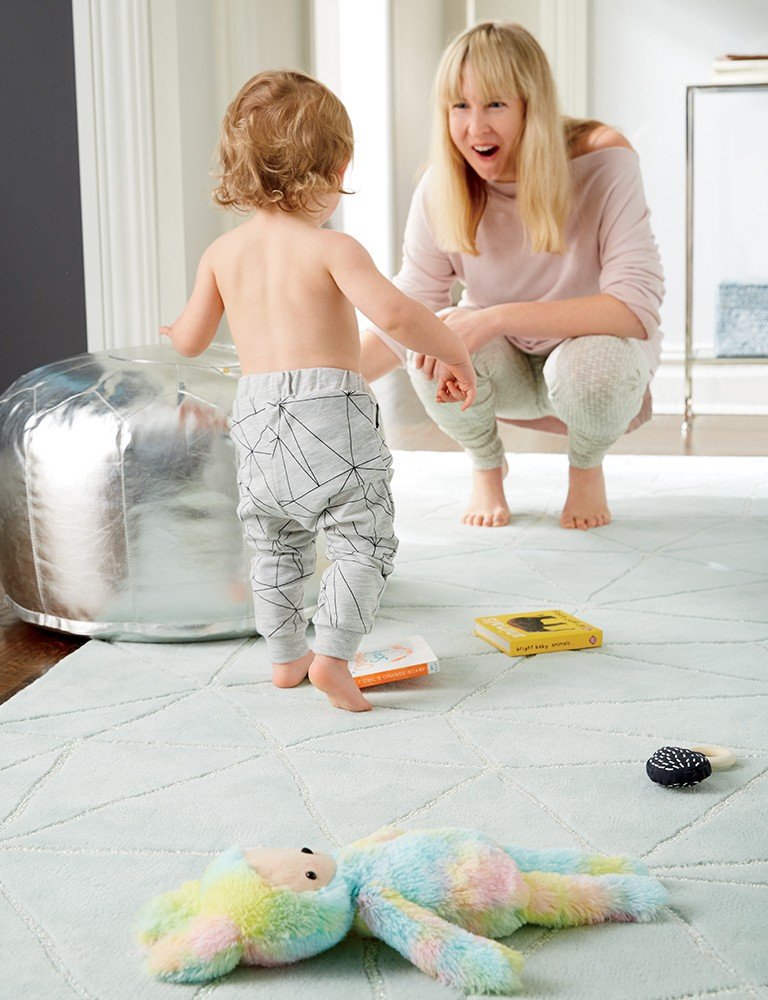 You're quickly approaching your baby's first birthday, and so much has happened in just a year. They're probably walking with help or holding on to their nursery furniture (good thing it's sturdy). And they can distinguish between colors and textures. Also, throwing things will be fun for him or her, so expect flying objects.
Fascination with putting things together and building are at an all time high right now. Stacking rings, nesting cups, building blocks and balls are the perfect baby gifts for your very mobile little one.
Now that they're walking (or almost walking), pull toys and push toys are helping with the balance and confidence they need to strike out on their own.
Shape sorting toys are great, now that your little one is starting to identify and match different colors/shapes.
Hopefully, this simple breakdown will help you if you're at a loss for what baby gifts to get for a little in their first year. Sure, a baby registry checklist may have all the essentials, but knowing what stage a baby is at will really help you pick out the right gift.