Kids Shoe Storage Ideas
While your kids may each only have two feet, they likely have dozens of shoes littered around your entryway or laundry room. Thankfully, our kids shoe storage ideas will help you maintain order and keep each child's shoes in easy-to-find locations, where you won't accidently trip over them. Just keep putting one foot in front of the other and we promise you can make some progress towards organizing your kids' shoes.
Bedroom Shoe Storage: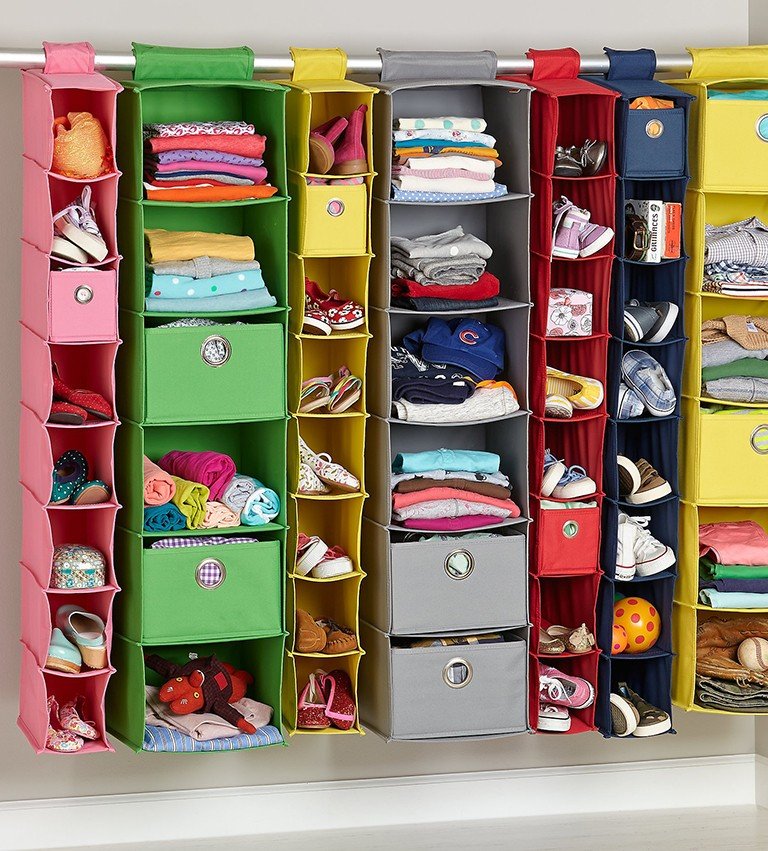 Your kids closets are an ideal place to store out-of-season boots, sandals or dress shoes only worn during special occasions. Hanging organizers are one way to increase shoe storage in the closet. You can also purchase shoe racks for the closet floor that fit under hanging clothes.
Try adding a storage bench to the foot of their bed to tuck away shoes out of sight. The storage bench will look stylish and offer a fun place to sit, while doubling as functional storage space for shoes your kiddo doesn't wear regularly.
Entryway Shoe Storage: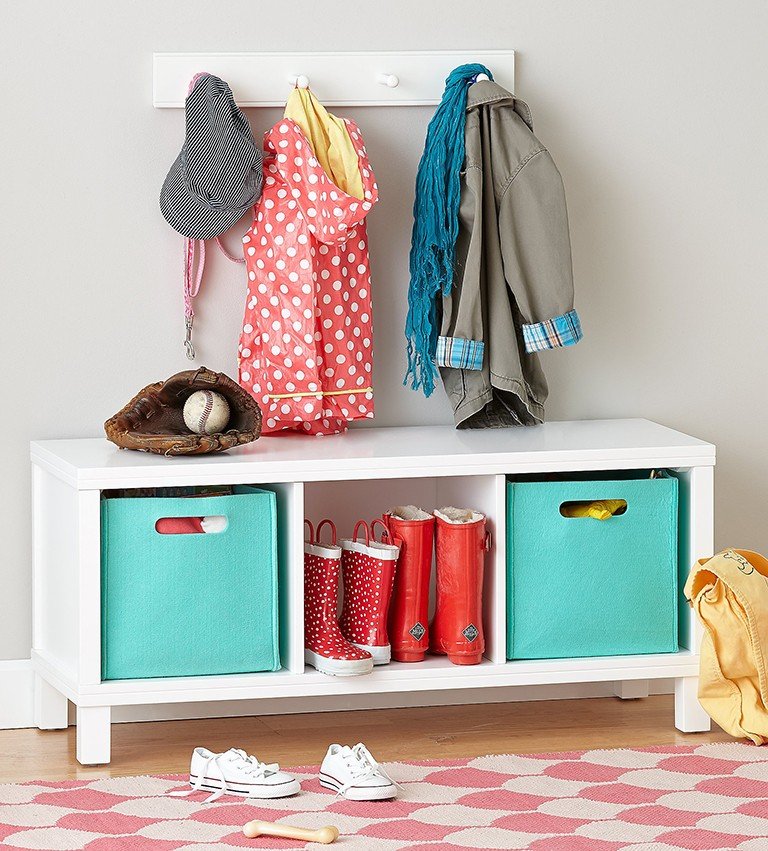 Storage benches are extremely functional in an entryway to help store sneakers, flip flops and rain boots. A bench also creates an easy place to sit and put them on!
A cube storage unit is also a helpful way to keep shoes organized in a mudroom or laundry room. Fill the cube storage with bins or baskets and assign each child their very own color. That way, everyone knows exactly where their shoes belong.
Long-Term Shoe Storage: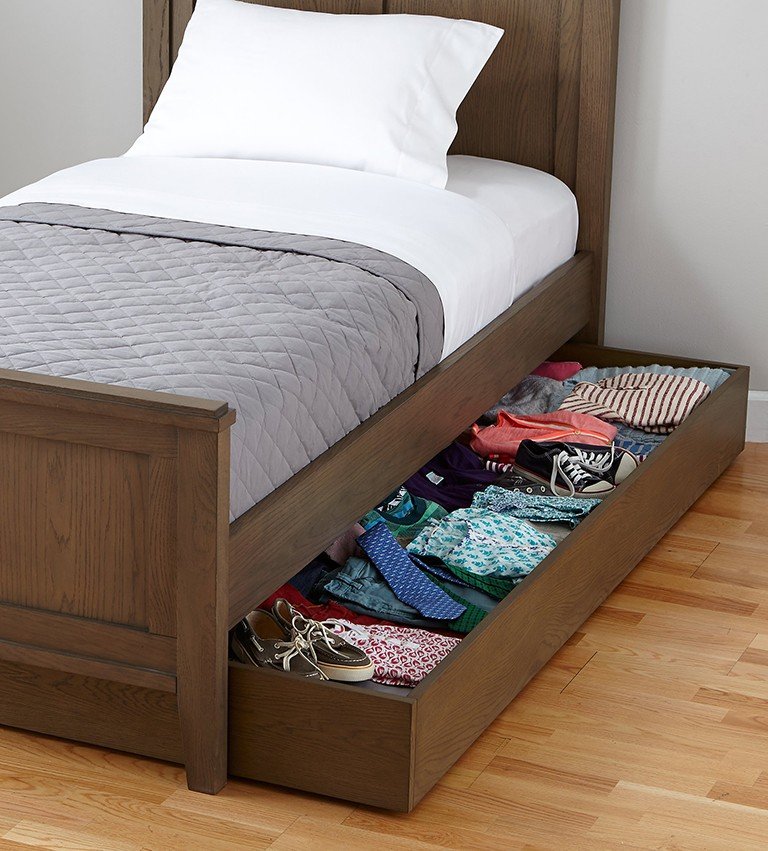 Let's face it, kids outgrow their shoes in the blink of an eye. Sometimes it might feel like they only wore them once or twice! To get the most of out your kids' footwear, save old pairs to pass along to younger siblings, nieces or nephews.
Utilizing the space under a bed or crib to store unused shoes is a perfect way to help your home feel more organized. Find a long, shallow storage container that easily slides under the bed to box up shoes for the next child. You can also find soft sided, mesh storage bags that fit under a bed, too.
Consider adding a trundle bed under your child's regular bed that functions as a large drawer for spare shoes and even clothing.
Donate shoes you no longer need: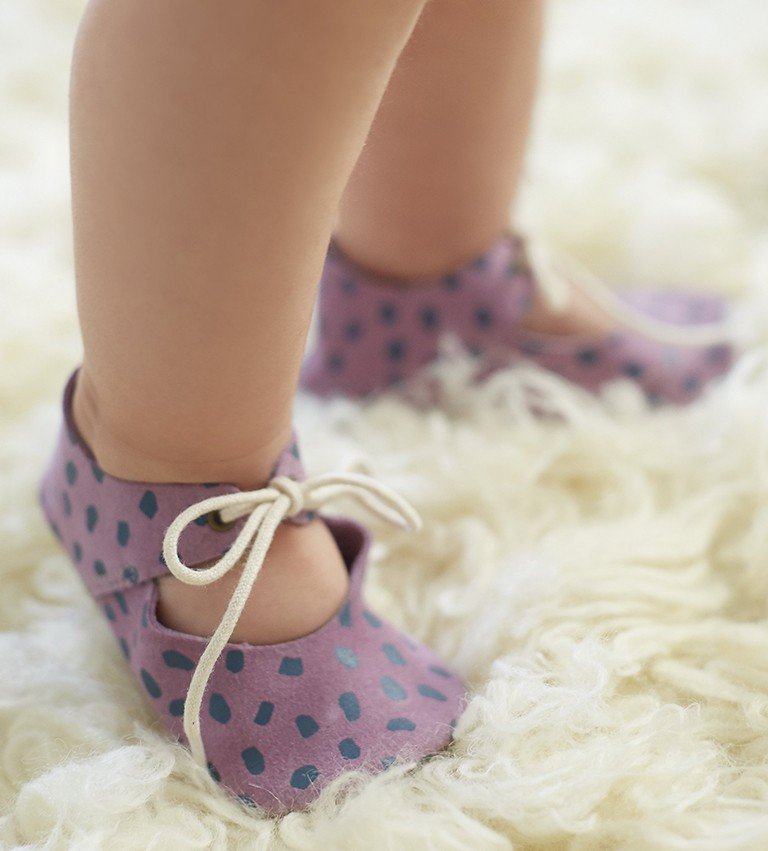 Charities often take footwear that is still in good condition. If your little ones have shoes, booties or slippers that they've outgrown, but rarely had a chance to wear, consider donating them to help someone in need. It's easy and free to drop them off at a local Goodwill or Salvation Army store.
Not only can you feel good about donating the shoes, this will also help you reduce clutter in your home. Win-win!
Try to check your shoe inventory annually to see if there are pairs lying around that no longer fit your children. You can make one big donation that includes old clothes and toys your kids no longer need, too.
With a couple kids shoe storage ideas, you can tackle your home organization one step at a time. Start with your entryway, mudroom or laundry room and incorporate plenty of shoe storage for you and your kids. Then move to their bedrooms to utilize more space in closets and under beds. Once you've tackled shoes, learn more storage tips for the rest of your house.