Baby Registry Simplified
While having a baby brings immense amounts of joy, trying to figure out what to register for can bring immense amounts of stress. But fear not. We've got a trick that will keep you sane and make sure you have all of the necessary essentials for your nursery.
Sleeping time.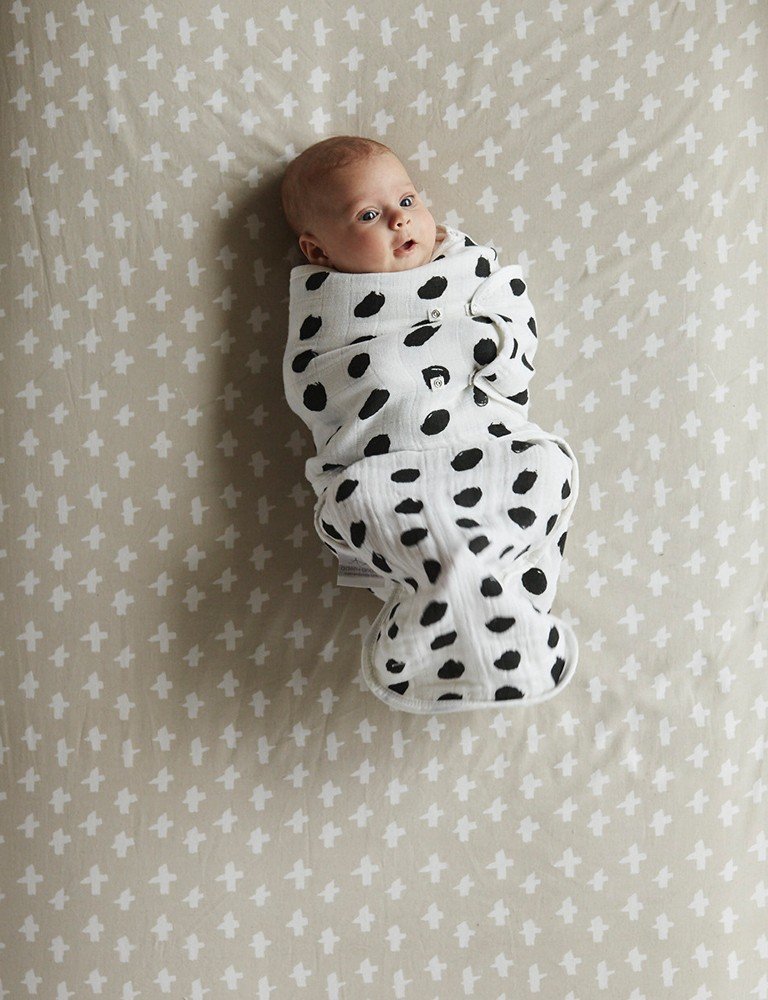 While everyone tells you baby won't be sleeping much, eventually you'll get into a rhythm with his or her schedule. Grab these essentials to make bedtime safe and cozy for your little one.
Choose a crib that stands at a comfortable height for you and remember these safety essentials: there should be no space between the mattress and the crib walls, keep the crib empty with the exception of a fitted sheet on the mattress, and check the spacing of the bars to ensure that baby won't get any body parts stuck in between them.
Get plenty of crib sheets. It's remarkable how quickly you'll go through them. The more the merrier.
Keeping your baby swaddled is actually very soothing; it mimics the feeling of being in the womb and relaxes your little one. Swaddle blankets can help get them sleeping soundly or calm a frantic infant.
Story time.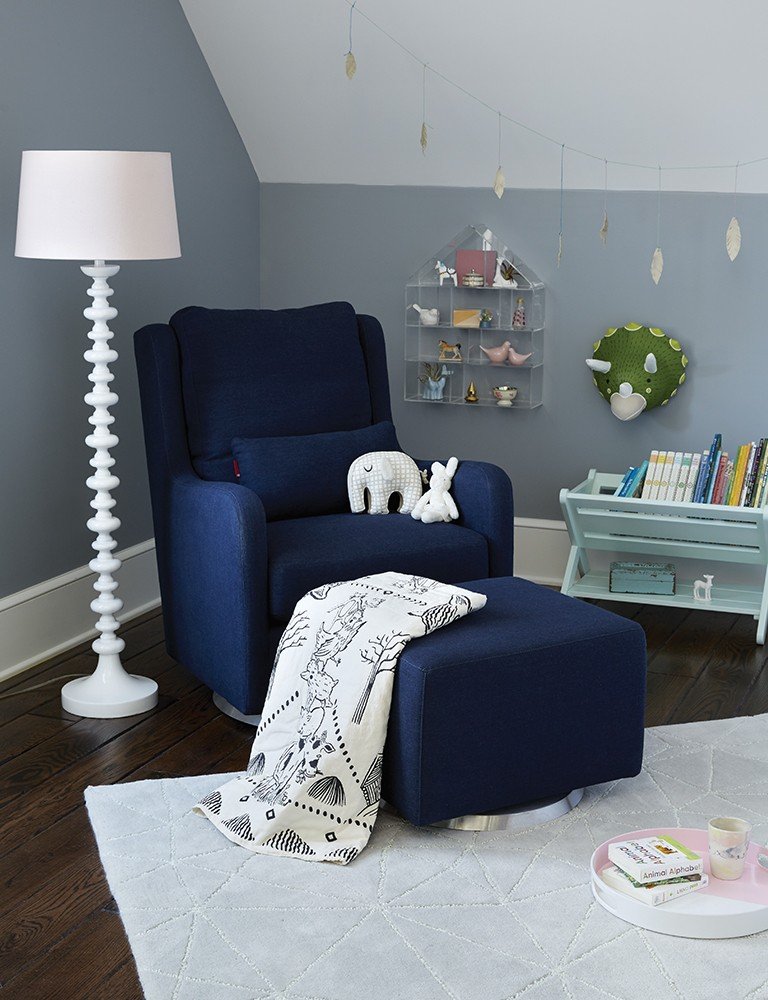 It's never too early to develop a love of reading! Sitting down in a comfy spot with baby is great bonding time, plus it gives you a chance to share your favorite classic stories with your kids.
Advice worth listening to: make sure you choose a comfortable rocking chair or glider. Yes, it's tempting to go with a trendy piece of furniture that makes a decorating statement. But trust us, you want something that you can comfortably sit in with your baby on your lap. There are comfortable AND stylish options, we promise.
Even if you have overhead lighting, it's a good idea to invest in small lamps throughout the nursery; it creates softer mood lighting and is perfect for when you're ready to curl up with a good book.
Books, books, and more books. Instead of large, hard-to-store toys or play gyms, encourage relatives to give classic children's books to your little one. Have them write something inside and your baby has a keepsake for years to come.
Changing time.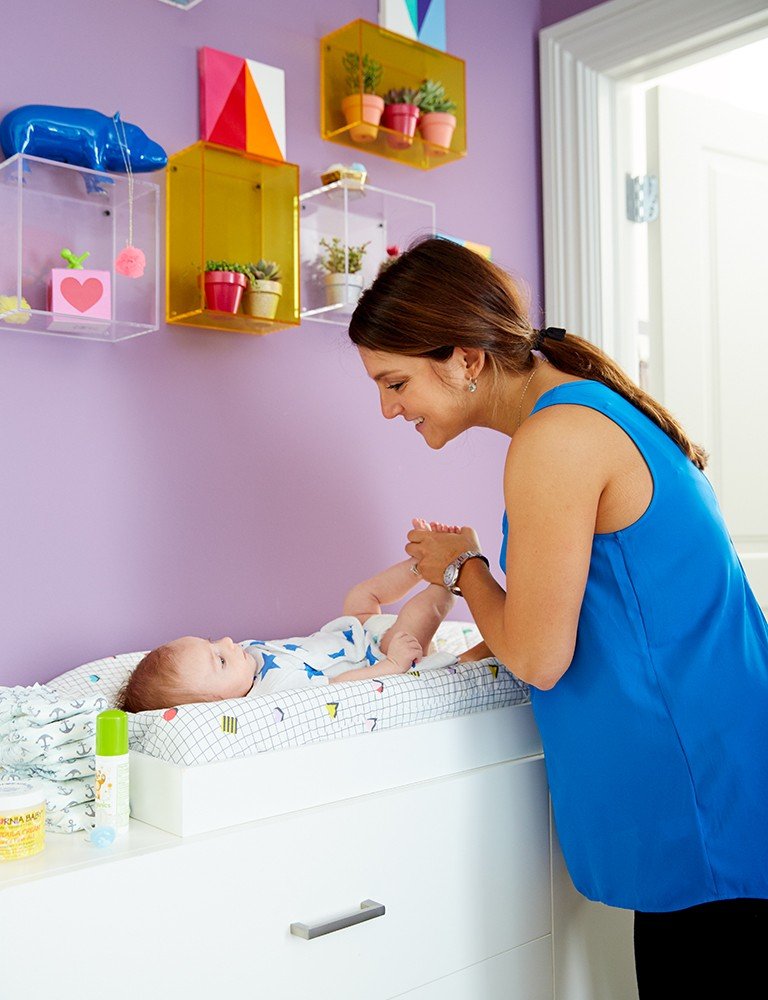 A changing area is another essential zone to remember on your nursery baby registry. The right set up will allow you to replace a diaper quickly and easily no matter what time of day or night it needs to be done.
A changing table is one of the most essential pieces of nursery furniture and also needs to be assessed for safety, just like a crib. Make sure it has a safety strap to keep a squirmy baby on the table.
Save yourself the headache, and invest in plenty of changing pad covers. You'll be amazed at how quickly you'll go through them.
As you can see, designing a nursery doesn't have to be overwhelming. Thinking about what you will need to do with your baby will help you figure out what you need to get for your baby.