Prices and availability are subject to change from the time and date that you print this page.
6/29/2017 8:49:24 AM
For Customer Service, please call 800.967.6696
Artists and Designers
Michael Mabry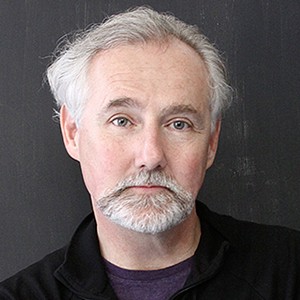 Michael Mabry
Since 2003, when he started creating everything from our catalog covers to some of our most popular bedding sets, Michael Mabry has left an indelible mark on The Land of Nod. His art offers unexpected discoveries with nearly every look. It's at once childlike and sophisticated, approachable and complex, but always a lot of fun. Nowhere is that more apparent than on our All Solar Systems Go Bedding, which uses vivid colors, hand lettering and a touch of humor to creative a universe parents and kids can both enjoy.
see all Michael Mabry products
Read what people are saying
Our reviews are verified for authenticity. Learn More.
All Solar Systems Go Quilt (Twin)
is rated out of
5
by
361
.
Rated

5

out of

5
by
HRE82
from
So Bright and Vibrant!
Bought a couple of months ago and is so bright and vibrant! Son picked it out and he loves it!!
Date published: 2017-03-14
Rated

5

out of

5
by
Watergirl
from
Beautiful quilt
My son has been begging me to paint his room orange but I couldn't bring myself to do it without the perfect blanket. Normally I make all of my son's quilts but just did not have the time right now. This is a heavy weight high quality quilt with great fabric and stitching and looks great with one navy and the rest orange walls. I will buy land of nod quilts in the future.
Date published: 2016-09-30
Rated

5

out of

5
by
mallyfoers
from
Washes well, cuter in person
First off, thank you Land of Nod for keeping this set for years. I have had my eyes on this since BEFORE my boys were born and they are now 5. So glad it was still available. Pictures do not do these quilts justice. They are much better in person and the amount of detail is well worth the hefty price. One of my twins wet the bed last night and I had to wash his quilt. I was worried it may fade a tad thus needing to wash the other quilt so they would look the same. It didn't fade at all (I followed care instructions). HOWEVER, when I put it back on his bed the difference in the two that I noticed was that it didnt hang so far off the bed. It shrunk about 6 inches in length and 4 inches in width which is fine for us since they looked too large for the beds we purchased to go with them. Just keep this in mind if you for whatever reason have a larger than standard twin bed. Thanks for the excellent product LoN! <3
Date published: 2016-07-29
Rated

5

out of

5
by
Rjudeh
from
Great quality!
We looked for a long time to find the perfect set for my sons space-themed room. This set was perfect and such great quality. He absolutely loves his room!
Date published: 2016-05-18
Rated

5

out of

5
by
mrseich
from
educational and fun
I bought this for my son for a Christmas gift. We have washed it twice in our washer at home and hung to dry. It still looks and feels great! I especially love the conversation about the solar system that it evokes. My son loves to talk about the different planets and where they are in relation to earth and the sun.
Date published: 2016-05-17
Rated

5

out of

5
by
Stone1
from
Washed great!!
Bought this for grandsons room few years back still looks great after lots of washes beautiful bedding
Date published: 2016-04-30
Rated

5

out of

5
by
momoftornadoboy
from
AMAZING DETAIL / Vivid colors.. VERY worth it!
I bought this for my 5 year old who is obsessed with the solar system and the planets presently. I was so impressed with the quality and design of this "quilt". It is super heavy (for us southerners) and very detailed with embroidery and distances from the sun. I bought the full/queen for a full bed and it is very large. I LOVE IT. I also bought the sham to go with it. I just can't believe the detail and the vivid colors.. VERY happy with product.
Date published: 2015-12-17
Rated

5

out of

5
by
Elizabeth2
from
surprisingly scientifically accurate for a quilt!
I bought this for my almost-five-year-old and am now buying a second one as my two year old ages into a big kid bed in the room they share. This is a very well made quilt with lots of great details to intrigue any young space enthusiast. I'm a sewer and a quilter and had thought about making quilts for the boys but these are so nice that I decided not to bother. And indeed, my older son shows off this quilt and reels off the space facts to any adult who comes into his room.
Date published: 2015-11-27
Rated

5

out of

5
by
ValerieY
from
Long lasting investment
My mother in law bought this 3 years ago for my 5 year old. It's taken a beating and all the decorative stitching is still strong. The colors are still vibrant as well. The quilt is only softer and more cuddly. He'll have this for a long time...college? Great investment!
Date published: 2015-08-26
Rated

5

out of

5
by
mrslangers
from
Love this bedding
This bedding is a great purchase. The design is adorable for a space-themed bedroom (especially the Orion sheets, so many adults asking me where I got them!) and they wear really, really well. We have had the Orion sheets and space quilt/sham for about 3 years and all of it is still in great shape- the sheets have had weekly washings and the quilt has been washed many many times as well. We liked them so much I bought a second set when my son got bunkbeds.
Date published: 2015-08-26
Rated

5

out of

5
by
GrandmaJane
from
Unique & great quality!
My grandson is crazy about the solar system & so many other bedding I has looked as was a bit hokey, and certainly not as well made. This looked perfect & was just what I was looking for. A bit more money than I had planned on spending, but he won't outgrow it as quickly as some of the childish versions. Well worth the price!
Date published: 2015-08-26
Rated

5

out of

5
by
Blauer7
from
Great for a kid that loves his planets!
Bought this for my 5 year old son who loves everything space. It looks great on the bed and seems well made. I'm sure he'll be able to enjoy it for years to come.
Date published: 2015-08-26
Rated

5

out of

5
by
kjptpw
from
Inspiring Bedding
My five-year-old son not only loves this bedding, but he also uses it in imaginative play during the day! Worth the splurge!
Date published: 2015-08-26
Rated

5

out of

5
by
VLAguirre
from
Stunning piece of craftmanship!
This quilt is amazing. It's educational and fun at the same time. We get so many compliments on it. My husband wants one for our bed.
Date published: 2015-03-19
Rated

5

out of

5
by
Rebecca805
from
Beautiful piece!
We just received this quilt and it definitely met my expectations. It's quality is excellent and the artwork is both beautiful and engaging for our 3yo son who just got a big boy bed. I'm sure this will be a favorite for years to come!
Date published: 2015-03-18
Return/Exchange Policy
Everything you need to know
We will accept returns and exchanges of non-furniture items if items are returned within 90 days of customer receipt with a valid proof of purchase. We also offer free returns on all furniture. To arrange a return or exchange of an item delivered by freight, please call us at 800.933.9904 and ask for a Furniture Team Specialist.
Back to Top