Prices and availability are subject to change from the time and date that you print this page.
6/29/2017 8:46:58 AM
For Customer Service, please call 800.967.6696

With its clean lines, classic style and unassuming silhouette, our Walnut Andersen Changing Table's fresh, understated look stands out, yet fits in, no matter your décor. The rich, smooth look of the Walnut has beautiful grain, giving this piece of furniture a stunning look.

Discover how you can design a nursery in six simple steps


Safety first

Includes Tip Restraint Kit for securing dresser to your wall to prevent tipping
Changing table topper intended for children under 30 lbs.
Includes hardware to secure to a dresser
Top attaches to back of dresser
Designed to be used with our Simmons Contour Changing Pads (sold separately)

Details, details

Dresser Made in the USA
Changing Table Topper made in Vietnam
Fully assembled
Adjustable levelers for uneven floors
Changing table topper is felt lined so won't scratch dresser surface
Contour Pad not included
More colors available

Show 'em what you're made of

Dresser: Solid walnut and solid maple
Smooth metal undermount glides
Changing Table Topper: Solid poplar frame with low emission engineered wood bottom (Painted White)


Knock, Knock.
Who's there?
Wade.
Wade who?
Wade until next time.
More Items
Artists and Designers
Blake Tovin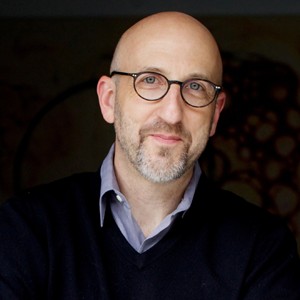 Blake Tovin
Furniture designer Blake Tovin has worked with some of the leading companies in the home furnishings industry. Over his 25 year career he has designed many noteworthy designs, including our iconic Jenny Lind Collection. By focusing on the simple over the ornamental, he is able to give his furniture an understated touch of elegance that makes it stand out.
see all Blake Tovin products
Read what people are saying
Our reviews are verified for authenticity. Learn More.
Andersen Changing Table (Walnut)
is rated out of
5
by
17
.
Rated

5

out of

5
by
FreshSparks
from
Beautifully designed dresser for nursery
We bought this for our nursery after putting walnut hardwood floors in. It matches like a dream. The color & grain in the wood drawers is stunning, and contrasts beautifully against the white. The simple handle drawers provide easy in and out, and there is a safety feature to prevent tipping. We have our changing table on top, which fits perfectly. The top drawer easily fits diapers, wipes, and other changing or post-bath items. We plan to use this for our child as he grows up, it will be a lasting piece in our furniture collection. Highly recommended!
Date published: 2015-03-18
Rated

5

out of

5
by
JMMD
from
Great design
Simple and chic. Great functionality. Natural tones make for easy room decor. Ours is matched with the Andersen bookshelf --- room is done!
Date published: 2015-03-05
Rated

5

out of

5
by
shopper111
from
excellent quality
We bought this 3 years ago for our first baby and am still using it for our second child and it looks brand new! Cannot beat quality and super modern and easy to match with other furniture
Date published: 2014-10-22
Rated

5

out of

5
by
Sbethchi
from
Beautiful and Functional
We have this dresser in our nursery and it's a gorgeous piece. It's also very functional with deep drawers that open and shut very smoothly. The handles are easy to use and I was able to fit all of my diapering supplies as well as a majority of the baby clothes for both my baby twins! The changing table on top is an added bonus for space-saving and is the perfect height for tending to baby comfortably. Highly recommend this dresser! It was a bit pricey, but I am glad now that we splurged.
Date published: 2014-08-14
Rated

5

out of

5
by
kanika
from
Great changing table
Bought this changing table to match the the straight-up crib (natural) that we bought for our newborn 5 months ago. Has a great storage space inside and looks great!
Date published: 2014-08-05
Rated

5

out of

5
by
Doug
from
Sturdy, beautiful dresser
We love this dresser. It fits perfectly in our room, and topped with a changing pad, it doubles as storage and a changing table. The one we originally got was damaged; we called LON, and they sent a new one out immediately. (They offered to give us a discount on this one, but we wanted a new one.) It is a very sturdy dresser that you can trust to put your child on top of (if you choose to get the pad as well). The drawers are smooth and hold a significant amount of clothes. We highly recommend.
Date published: 2014-03-31
Rated

5

out of

5
by
JPDM
from
So sleek
What a great purchase. It's minimalistic, simple and help keeps the baby's room looking uncluttered. The drawers slide seamlessly, and actually will not fall out onto small children. The piece stays clean with a swipe of a rag! Fits into the room perfectly.
Date published: 2014-03-19
Rated

5

out of

5
by
Anonymous
from
Completed the Look
We initially purchased the Andersen Crib and once it was delivered we decided to purchase the Andersen Dresser to complete the look. The dresser is well made, very solid, clean and contemporary and is perfect for a smaller space. A changing pad fits perfectly on top and the drawers are roomy and the no tip system is great. The dresser appears to be very durable however we added a piece of scratch proof glass to the top of ours to protect the finish. My only wish is that Land of Nod would add a bed to this collection as I would like to transition this dresser as our little one grows.
Date published: 2012-04-01
Rated

5

out of

5
by
momofxys
from
great space
Purchased this to hold alot of little boy clothes- and it does! Roomy drawers, great look and drawer "straps" keep it from tipping because only one drawer at a time can be opened.
Date published: 2011-09-09
Rated

5

out of

5
by
JMK8
from
I just received this great dresser and couldn't be happier. It's well built with good materials, and very stylish. It works well in any size room and the drawer space is nice and large. I would recommend this dresser to anyone!
Date published: 2011-08-03
Rated

5

out of

5
by
kkleyer
from
Excellent Quality, Great Style
We have contemporary taste and often have trouble finding furniture that doesn't cost a fortune. The Andersen crib, dresser, and bookcase fit our style and budget AND are exceptional in quality and construction (even my old-school dad was impressed!). We felt the bookcase was a bit pricey for the size, but we are still very happy to have it as part of a matching set. We also bought the toddler bed conversion kit so that we have it when we need it in a couple years. Highly recommended!
Date published: 2011-01-29
Rated

5

out of

5
by
NewMomInWI
from
Very nice dresser
We received this dresser as a gift for our new baby's nursery. It is really a beautiful piece... and very heavy! It has a safety strap that the drawers are connected to to prevent more than one drawer being opened at the same time. The strap sticks sometimes so we are debating removing it for ease of opening the drawers (instructions on how to remove the strap come with the dresser). Overall, we are very pleased with this dresser and hope our baby will use it for years to come!
Date published: 2010-10-17
Rated

4

out of

5
by
Safta
from
Beautiful dresser
We added this dresser to the potty today good. The drawers open easily, gently. It looks even better than it did in the catalog.
Date published: 2016-01-08
Rated

4

out of

5
by
babyonway
from
Great dresser
We registered for this dresser and changing table top for our baby's nursery. My family bought it for us and it's been great since we had it delivered! It looks so sleek in the nursery and will transition nicely later when our baby grows up. I like the idea of being able to have it convert from a changing table to dresser. The only downside is that I wanted to be super organized and use drawer organizers for each drawer, but Land of Nod doesn't sell any for this dresser. I have bought a few different kinds from other stores, but they don't fit perfectly like I wanted them to.
Date published: 2014-08-05
Rated

3

out of

5
by
happyday
from
Great for small space
I love the look of this dresser and the size is ideal for our apartment. Unfortunately, its quality is lacking. The first time the dresser was delivered, two of the drawers were loose and not functioning properly. I declined delivery and LON speedily sent us a replacement dresser. The second dresser seemed fine until about a month into use, at which point one of the tracks of the top drawer came loose. I think the reason this may have happened is because I tried opening the drawer with one hand while standing off to one side, as opposed to standing directly in front and using two hands. The drawer still works, but it's off center and off balance. I haven't bothered contacting customer service about this issue, even though LON customer service is so great.
Date published: 2015-08-26
Return/Exchange Policy
Everything you need to know
We will accept returns and exchanges of non-furniture items if items are returned within 90 days of customer receipt with a valid proof of purchase. We also offer free returns on all furniture. To arrange a return or exchange of an item delivered by freight, please call us at 800.933.9904 and ask for a Furniture Team Specialist.
Back to Top