Picking the Perfect Lighting
Lighting does more than just illuminate a space. It can set the tone of a room and complement your style. From a dramatic floor lamp in a living room to a unique hanging pendant in a playroom, there are plenty of lighting ideas for kids. But we won't keep you in the dark any longer. Check out a few of these bright ideas that'll help you pick the ideal lighting for every room in your home.
Base the size of your lighting pieces on the size of your space.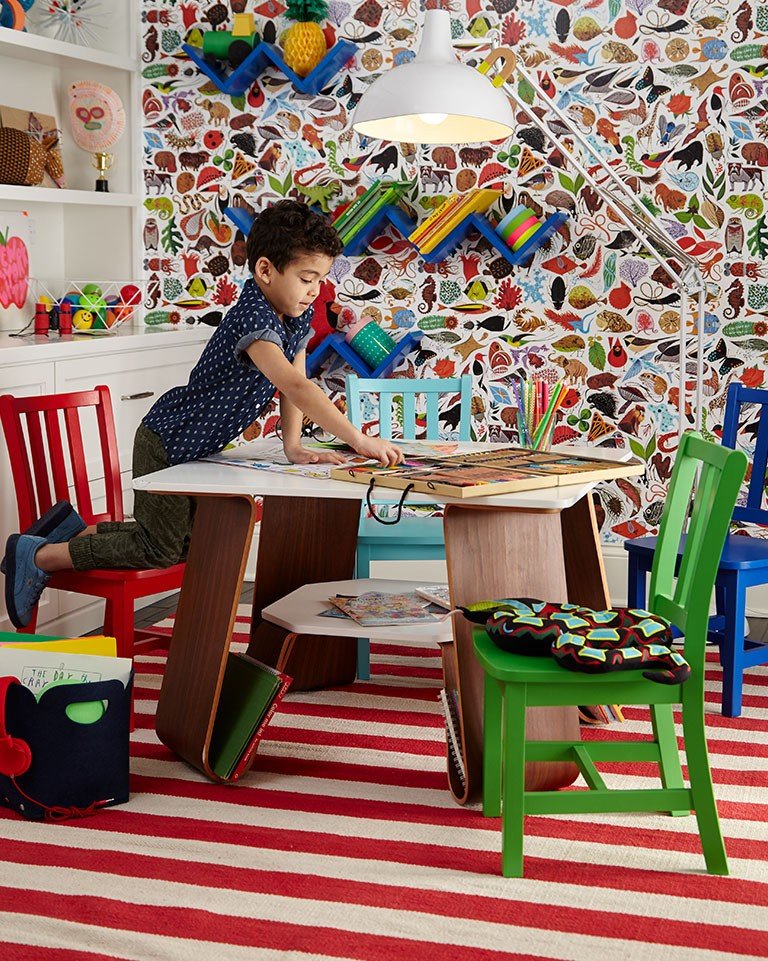 If your living room, playroom or bedroom is short on space, opt for a smaller floor lamp or table lamp to keep the room from feeling too cluttered.
If you have extra room, don't be afraid to choose a lighting option that makes a bit of statement.
A foyer or an entryway is a great place to make a statement with a hanging pendant, floor lamp or even a sconce or two. After all, it is about to set the tone for the rest of your home's lighting, so it should be an accurate reflection.
Kids' bedrooms require a variety of lighting options.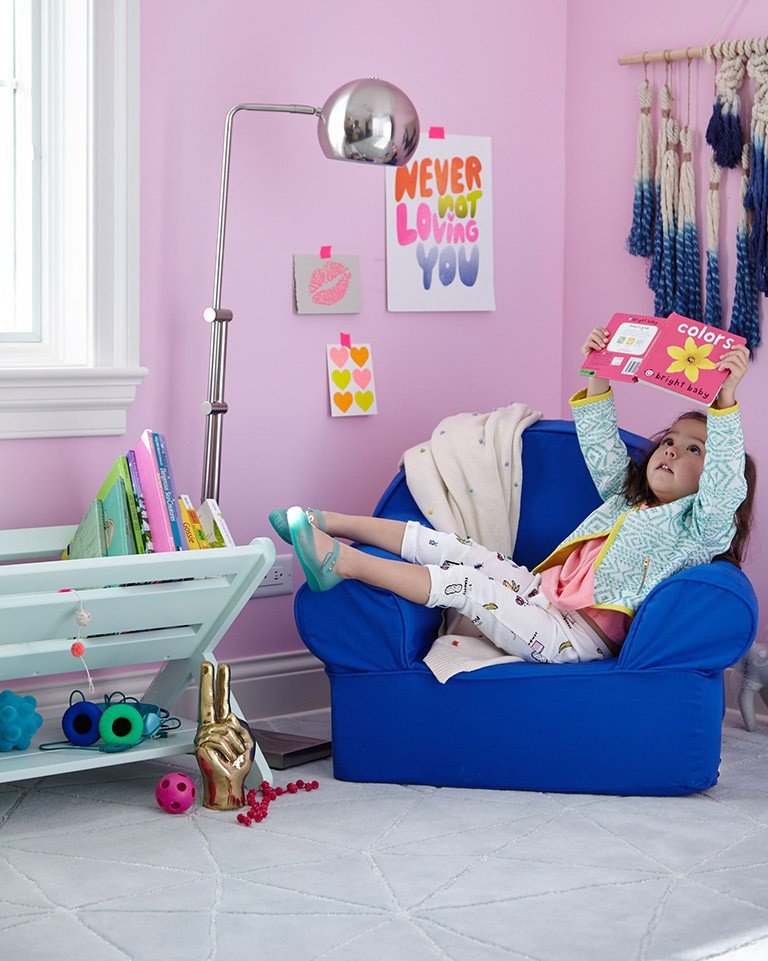 Make sure to keep a night light handy (preferably with a plug, so the battery doesn't give out overnight) just to keep the room from becoming pitch black.
A desk lamp (or some sort of task lighting) is ideal if a child will be doing homework in the bedroom.
And don't forget a reading lamp for the most important part of all: Story time.
Night lights can keep certain areas of your home illuminated for safety purposes.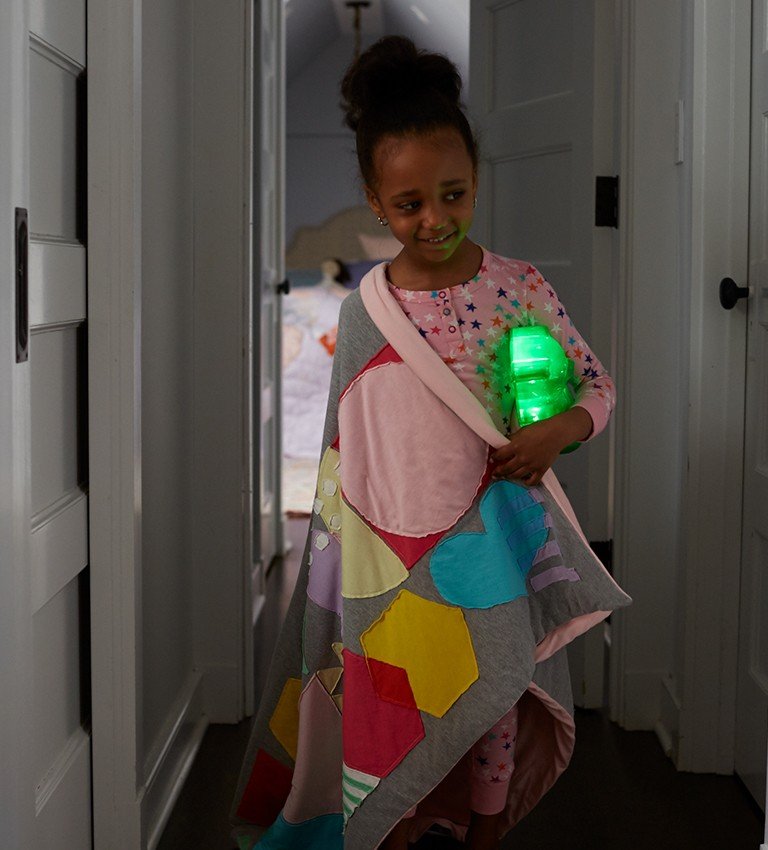 Kids have a tendency to not stay in one place, so keep a plugin night light by the stairs for any late-night, rogue wanderings.
Keep a night light in a bathroom as well. You never know when somebody is going to need to make a break for the potty or a drink of water.
Even a night light in a nursery can help keep things from getting too dark, and it can prevent you from stubbing your toe on any nursery furniture like a changing table or crib.
Don't let hanging pendants stress you out. They're actually easier to hang than you'd imagine.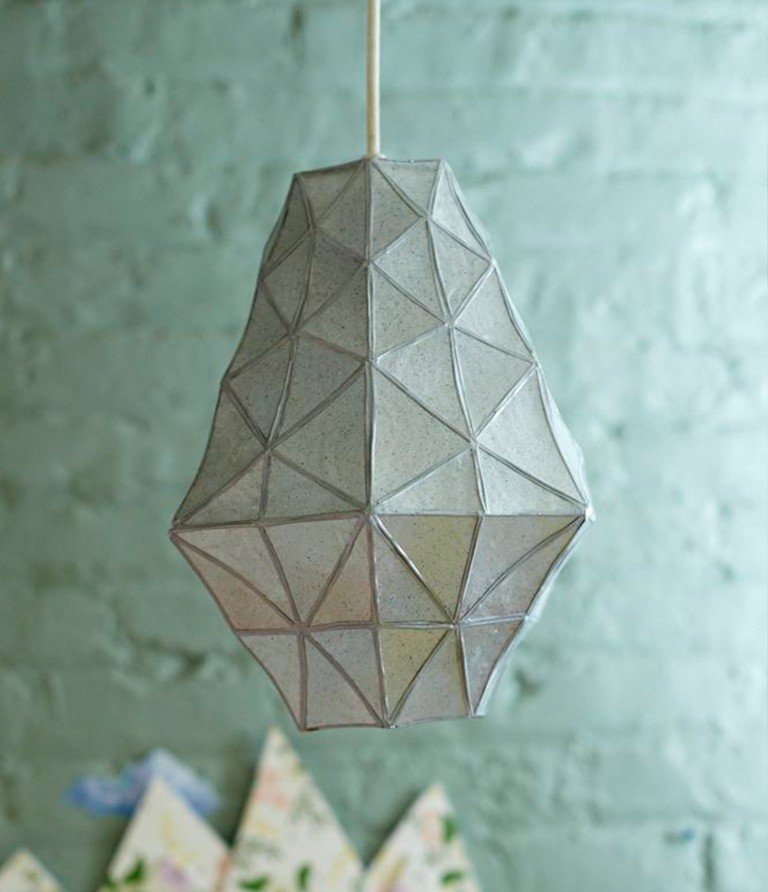 As a general rule, smaller pendant lights can be hung lower, while larger lights should be hung higher.
If your home has exceptionally high ceilings, you're probably better off opting for a larger hanging pendant.
For an average 8-foot high ceiling, hanging pendants should be hung about 12 to 20 inches from the ceiling.
A table lamp not only lights up a room, but it also doubles as a piece of room décor.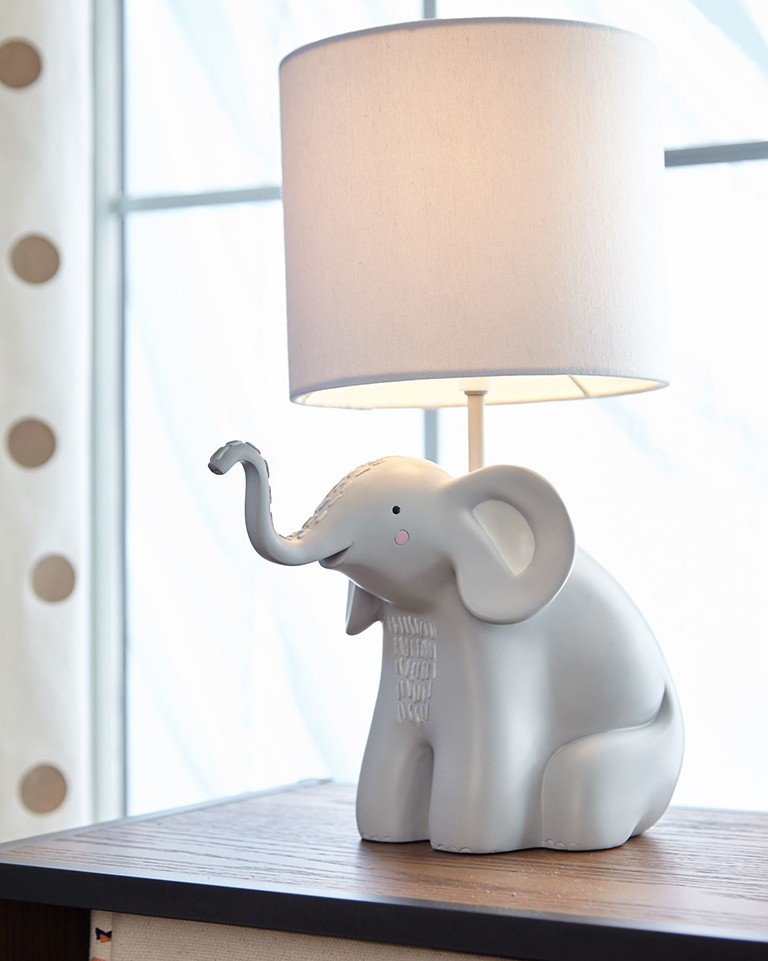 Whether it's in a bedroom, playroom, living room, or even a nursery, table lamps are still in view during the daytime. So why not find one that fits your aesthetic?
Mix and match your table lamp with lampshades to create your own customized look.
Choosing the perfect lighting shouldn't be as difficult as inventing the light bulb. And, in the end, there's really no wrong way to choose a lighting option (unless you forget to plug in your lamp). Whether it's for safety purposes in a kids bedroom or casting a soft glow in a nursery, lighting serves a variety of purposes in the home.