Prices and availability are subject to change from the time and date that you print this page.
6/28/2017 1:34:57 PM
For Customer Service, please call 800.967.6696
Dimensions
Will it fit in your space
Artists and Designers
Blake Tovin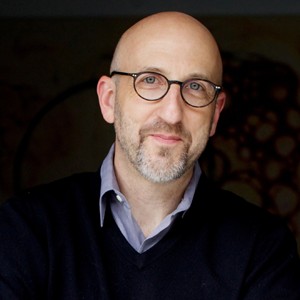 Blake Tovin
Furniture designer Blake Tovin has worked with some of the leading companies in the home furnishings industry. Over his 25 year career he has designed many noteworthy designs, including our iconic Jenny Lind Collection. By focusing on the simple over the ornamental, he is able to give his furniture an understated touch of elegance that makes it stand out.
see all Blake Tovin products
Read what people are saying
Our reviews are verified for authenticity. Learn More.
Andersen Crib (Maple)
is rated out of
5
by
68
.
Rated

5

out of

5
by
jwilhelm927
from
Best of the best
Words cannot begin to express how amazingly beautiful and well made this crib is. It was a little on the pricey end for us, but I have not regretted buying it for one second! We are expecting our first baby, and I am at peace knowing she will be sleeping in something so well made. It is a beautiful color; and when the sun hits it, there is a gorgeous gold glow to it. When my husband was starting to put it together, I asked him if he had enough time. We had to be somewhere in an 1.5 hours. Many of our friends said to give ourselves a couple of hours. He did it in 15 minutes. Yes, I think he is talented haha - but - the crib comes so well made and with pre drilled holes. It was sooo easy to put together! The girls who helped us order the crib were my favorites. They were so helpful, and they were genuinely invested in giving us the best experience we could have with finding what we needed. If you are looking for a crib, this one is guaranteed to go above and beyond your expectations.
Date published: 2017-01-08
Rated

5

out of

5
by
Furniture snob
from
Looks great, high quality
I was really nervous about this crib because it was so expensive, but my husband and I have made a point to buy things that we think will last through a few kids, and still be in good enough shape to pass on to someone else.It was delivered by one of the nicest delivery guys I have ever dealt with, which may or may not have been a fluke, but it was an incredibly pleasant surprise.I assembled the crib by myself (at 7 1/2 months pregnant) and found it very easy and well constructed. We got the walnut, because I had read that the white paint chips, and we generally thought that walnut would look better over time. The finish is smooth and pretty, and I could not be more pleased with the overall look and construction of this crib. It feels solid. And I mean SOLID. We have been to a number of baby shops and felt wiggly bars on cribs, and rickety legs made from fake wood. This definately does NOT fall into that category. Even so, it was surprisingly light. Not flimsy, but easy enough for me to assemble on the floor and then tip into place.I did find that some of the packaging left a sticky residue on some of the corners, but it came off easily enough. That is my ONLY complaint. Overall I am incredibly pleased with this crib so far, and I think that we will have it for a very long time. AND it's made in the USA which is always a huge plus!I will try to write another review once it's been put to use, but for now, I am over the moon!
Date published: 2016-09-23
Rated

5

out of

5
by
kittymom
from
Great crib!
This crib was excellent! It held up really well and looked great.
Date published: 2016-08-25
Rated

5

out of

5
by
adawson
from
Simple, yet gorgeous crib!
I bought this crib for my daughter two and a half years ago, and it was the single best baby purchase I made. The natural maple is gorgeous and has "aged" beautifully over the past two years. The crib is solid, sturdy, and I love that it is designed and made in the USA of solid maple. I'd highly recommend this crib, and if given the chance, I would certainly purchase it again!
Date published: 2016-07-28
Rated

5

out of

5
by
NewHavenMama
from
Beautiful crib!
I loved that this crib is made in the USA, is sustainable, extremely safe, and is solid wood from a family company that takes extraordinary care with every aspect of manufacturing and producing it. In light of that, I have to say that I wondered if it would be much different from the cheaper cribs you can get at some of the major retailers in terms of quality. Let me tell you, this crib is absolutely gorgeous in every way and it is so solid and well made, you can DEFINITELY tell a huge difference. My husband and I would highly recommend this crib and feel we made a wonderful choice. Upon reflection with regards to the price, I would say that for the quality you are getting, this crib is an excellent value. Plus Land of Nod customer service was wonderful and delivery was flawless (probably the nicest delivery people ever and the easiest and quickest furniture delivery we've seen). Two thumbs up!
Date published: 2015-08-30
Rated

5

out of

5
by
stratosphere
from
Adore our crib!
We love everything about this crib, starting with the gorgeous wood and quality construction. Its classic design is timeless and feels like an heirloom. I love that it is made in the USA of super solid materials that you can trust. Our baby sleeps so well in it. Highly highly recommend.
Date published: 2015-08-26
Rated

5

out of

5
by
Dinosaur5
from
Excellent quality.
I bought this crib two years ago and my child is still using it. It is an exellent quality crib I would recommend to anyone.
Date published: 2015-08-26
Rated

5

out of

5
by
smk78
from
Classic, well-made crib
We bought this specifically because it is made in the US. Love the clean lines and classic, trend-free design. Our 6 1/2 month old daughter has been sleeping in this crib since she was 8 weeks old and we are comfortable knowing she is safe and sound in this well-made crib.
Date published: 2015-08-14
Rated

5

out of

5
by
JKozmic
from
Beautiful, sturdy crib!
This crib is gorgeous. We got in the classic white, and its clean and lovely and brings sophistication to the nursery. Our nursery is very small (8x9) and this fits perfectly - not too big at all for the space, so definitely recommended for smaller spaces. Well constructed, easy to assemble. We will definitely purchase the toddler rail in the future.
Date published: 2015-08-14
Rated

5

out of

5
by
neumey
from
Beautiful!
This is an heirloom! We absolutely love this crib. It is sturdy, yet it is simple to put together. We paired it with the Ellipse dresser and they look beautiful together.Side Note: My little boy was born with clubfoot and has to wear special boots and a bar connecting the boots to bed each night. The boots are heavy and he is very strong. We were warned by other parents (of children w/ clubfoot) that he would destroy his crib by kicking about! I was so worried. However he hasn't damaged his crib at all, even though he is so strong and he kicks all night long! The wood is so sturdy and strong. I couldn't be happier with this crib. I look forward to using it with all of my babies!
Date published: 2015-07-09
Rated

5

out of

5
by
Declansmom14
from
Looks great
Unfortunately has never slept an entire night, but we think this is more of a mattress problem. But the crib looks great and easy to use. One complaint, but not going to dock a star for it, we are having a hard time finding a bumper that will fit inside the crib. It's American made and you can't beat that.
Date published: 2015-06-29
Rated

5

out of

5
by
OutoftheFog
from
Solid crib made in USA
We were looking for a solid wood crib, and this is just that. It's very sturdy. What is not well advertised is that this crib (unlike some of Land of Nod's other cribs) is made in the USA from solid wood. Check out El Greco's website. They explain what the excludes and safety standards etc.This crib requires TWO people for assembly... but wasn't hard to put together.Customer service was very good for this product. Initially, we were missing a lock washer. Land of Nod sent a whole new set of all of the screws/lock washers. Just check that you have everything BEFORE baby comes.
Date published: 2015-05-23
Rated

5

out of

5
by
shopper111
from
BEST quality!
I had to put this review in, even though we have owned the crib for 4 years now! It is the best quality...still looks brand new and was able to use for both of our kids. Land of the Nod is the best place to shop for crib...so easy. We look forward to our full size bed for our son, which is to be delivered soon and hoping quality is just as good!
Date published: 2015-03-18
Rated

5

out of

5
by
tuxedokat
from
Beautiful, safe and sturdy modern crib
We received this crib as a gift before our son was born. It was very easy to assemble and lower the mattress as my son got older. It is very sturdy, safe, and easy to wipe down.We had two issues with this crib:1. The paint comes off a little bit too easily. We noticed chip marks where we had attached a mobile.2. The toddler rail is always on backorder and we couldn't wait for a month to receive it. Next time, we will buy this way in advance. We ended up having to buy a toddler bed instead which was a bummer.Otherwise, fantastic and safe crib. We loved it and will use it again with #2!
Date published: 2015-03-18
Rated

5

out of

5
by
michiee0979
from
Excellent Quality & unexpected bonus!
My husband is very particular about the type of furniture we buy with regards to the material and craftsmanship. This crib is very well made, super sturdy, the wood is beautiful and it was very easy to put together. The purchasing process was super easy and was shipped on time. The folks who delivered were very nice and even removed their shoes before entering the house without being asked! This was my first purchase from The Land of Nod (new mom) and I couldn't have been more pleased. The unexpected bonus -- the company exceeded my expectations when a few weeks after the crib was delivered they sent a hand written card and a gift! It was such a nice and unexpected gesture, but really made an impression!
Date published: 2015-03-18
Assembly
Information and instructions
Easy-to-follow instructions will also be included in your order.
The Advantages of Ready to Assemble Furniture
Our Ready to Assembly Furniture costs a fraction of what you'd expect because it ships in an economical flat pack and you do the finished assembly.
In addition to featuring quality and safe materials, we design furniture that's built to withstand anything and everything kids throw their way. So rest easy knowing your furniture is ready for the long haul.
If you have any questions, please email or call us at 800.933.9904800.933.9904.
Assembly Instructions Trouble viewing? Download Adobe Acrobat Reader or email or call us at 800.933.9904.


---
Care
Keep it looking its best
You've put a lot of care into choosing your furnishings. And with continued care at home, they should share your address for many years to come. Now for your owner's manual...
For indoor use only.
Avoid direct sunlight.
Protect from heat and liquids.
For soil build-up, wipe hard surfaces with damp cloth and dry.
Dust with soft dry cloth.
Do not use abrasive cleaners.
---
Return/Exchange Policy
Everything you need to know
We will accept returns and exchanges of non-furniture items if items are returned within 90 days of customer receipt with a valid proof of purchase. We also offer free returns on all furniture. To arrange a return or exchange of an item delivered by freight, please call us at 800.933.9904 and ask for a Furniture Team Specialist.
Back to Top