Prices and availability are subject to change from the time and date that you print this page.
11/18/2017 8:29:13 PM
For Customer Service, please call 800.967.6696
Our Starry Night Stockings have delightful designs with printed, appliqued and embroidered details. They feature wintry color schemes and festive images, including a snowman, bird and tree. Designed exclusively for us by Dinara Mirtalipova, they can even be personalized with a name.


Details, details

A Dinara Mirtalipova design
Features large cuffs and matching hanging loops
Includes printing, appliqué and embroidered details
Stocking can be personalized with name up to 12 letters
Child's name is embroidered on the cuff of the stocking
Stocking cuff measures 8.75" wide
Personalized name measures a max of 4.5" wide
Personalization preview is for general reference only; letter sizing may not be exact
Sorry, we cannot accept returns on personalized items
Allow four weeks for delivery

Show 'em what you're made of

Cotton base with cotton details

Care instructions

Spot clean only

Extras, extras

Coordinates with our Starry Night Tree Skirt and Banner
Knock, Knock.
Who's there?
Cathy.
Cathy who?
Cathy you, there's a door in the way.
$28.50 reg. $38.00
No Gift Box Available
$28.50 reg. $38.00
No Gift Box Available
$28.50 reg. $38.00
No Gift Box Available
Artists and Designers
Dinara Mirtalipova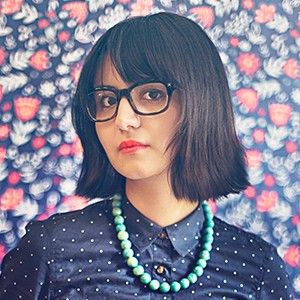 Dinara Mirtalipova
A lifelong doodler, Dinara Mirtalipova left her hometown of Tashkent, Uzbekistan to start a creative new life in Cleveland as an artist and designer. She's developed an incredibly recognizable style of art and illustration that's inspired by her family life, folk tales and her native Uzbek art and culture. Featuring everything from cheerful animals to bright bold flowers, Dinara's artwork is always a treat to look at.
see all Dinara Mirtalipova products
Read what people are saying
Our reviews are verified for authenticity. Learn More.
Return/Exchange Policy
Everything you need to know
We will accept returns and exchanges of non-furniture items if items are returned within 90 days of customer receipt with a valid proof of purchase. We also offer free returns on all furniture. To arrange a return or exchange of an item delivered by freight, please call us at 800.933.9904 and ask for a Furniture Team Specialist.
Back to Top
;